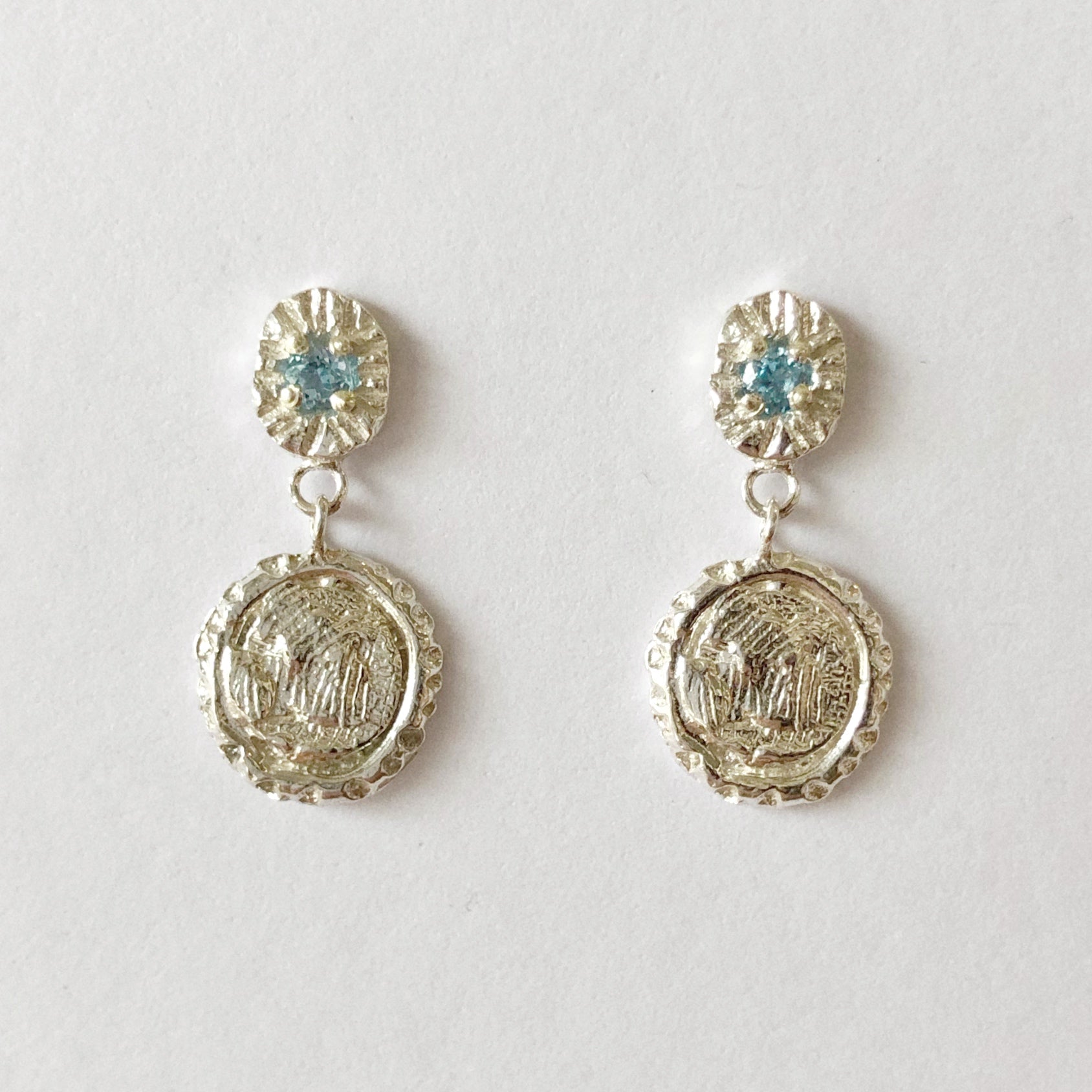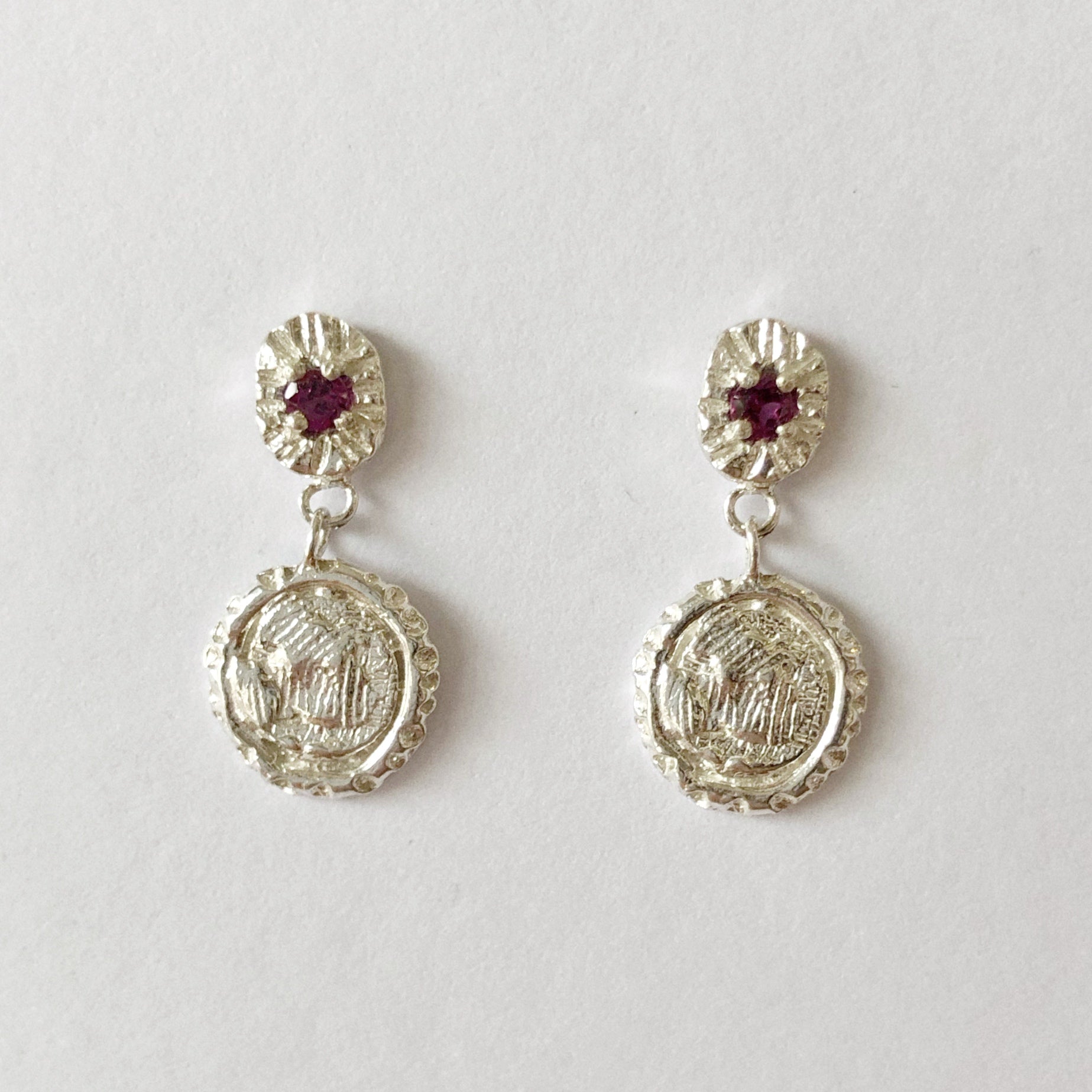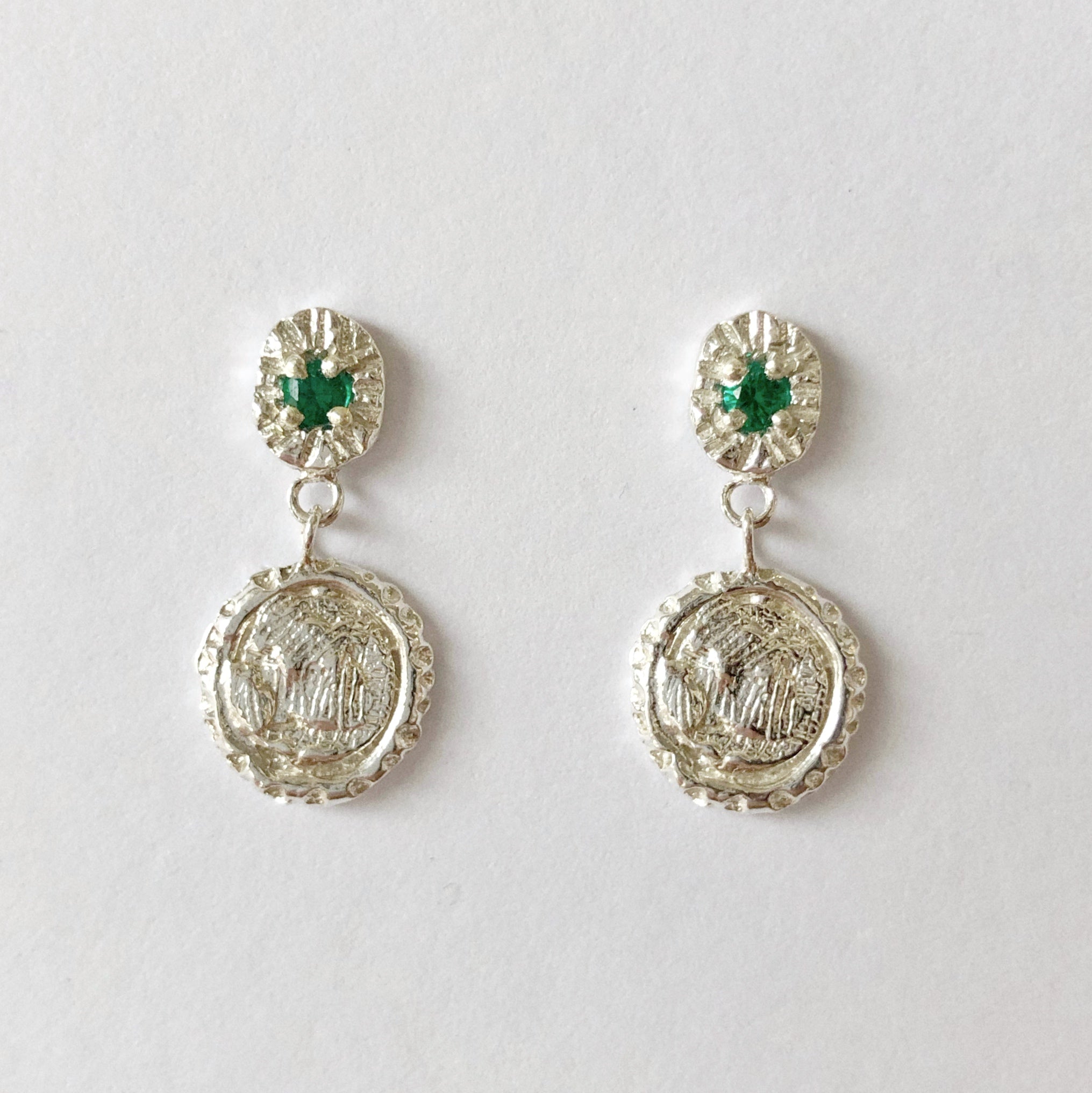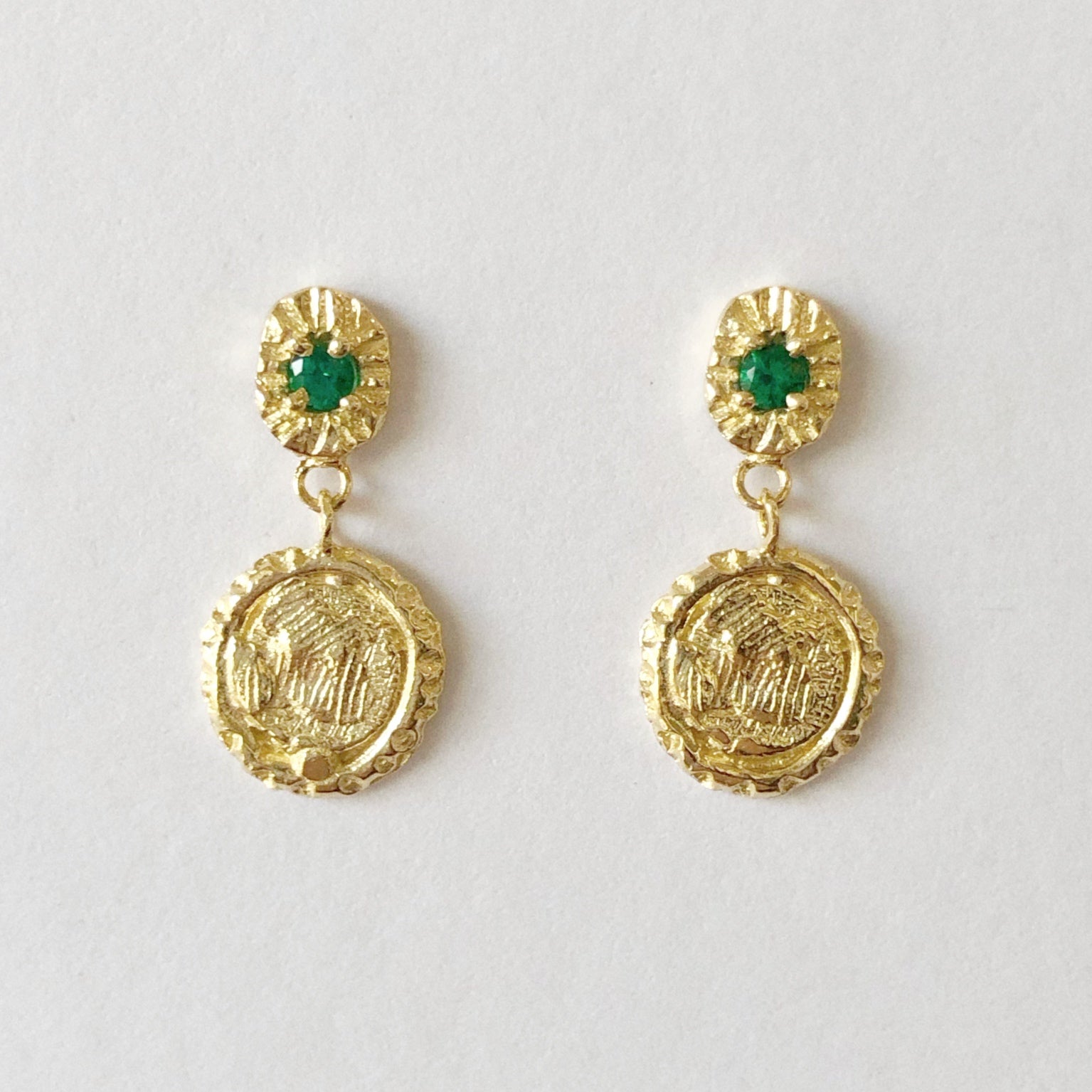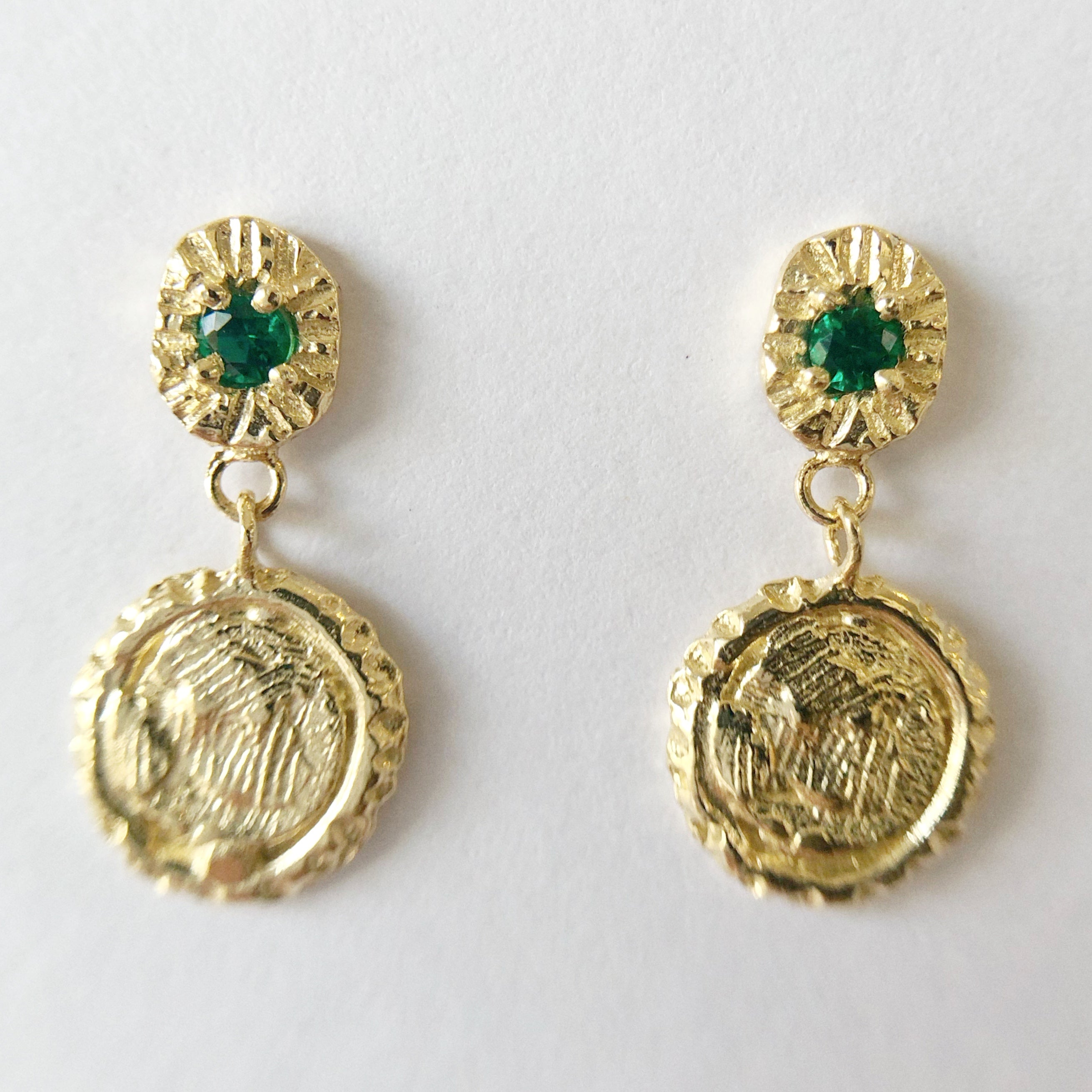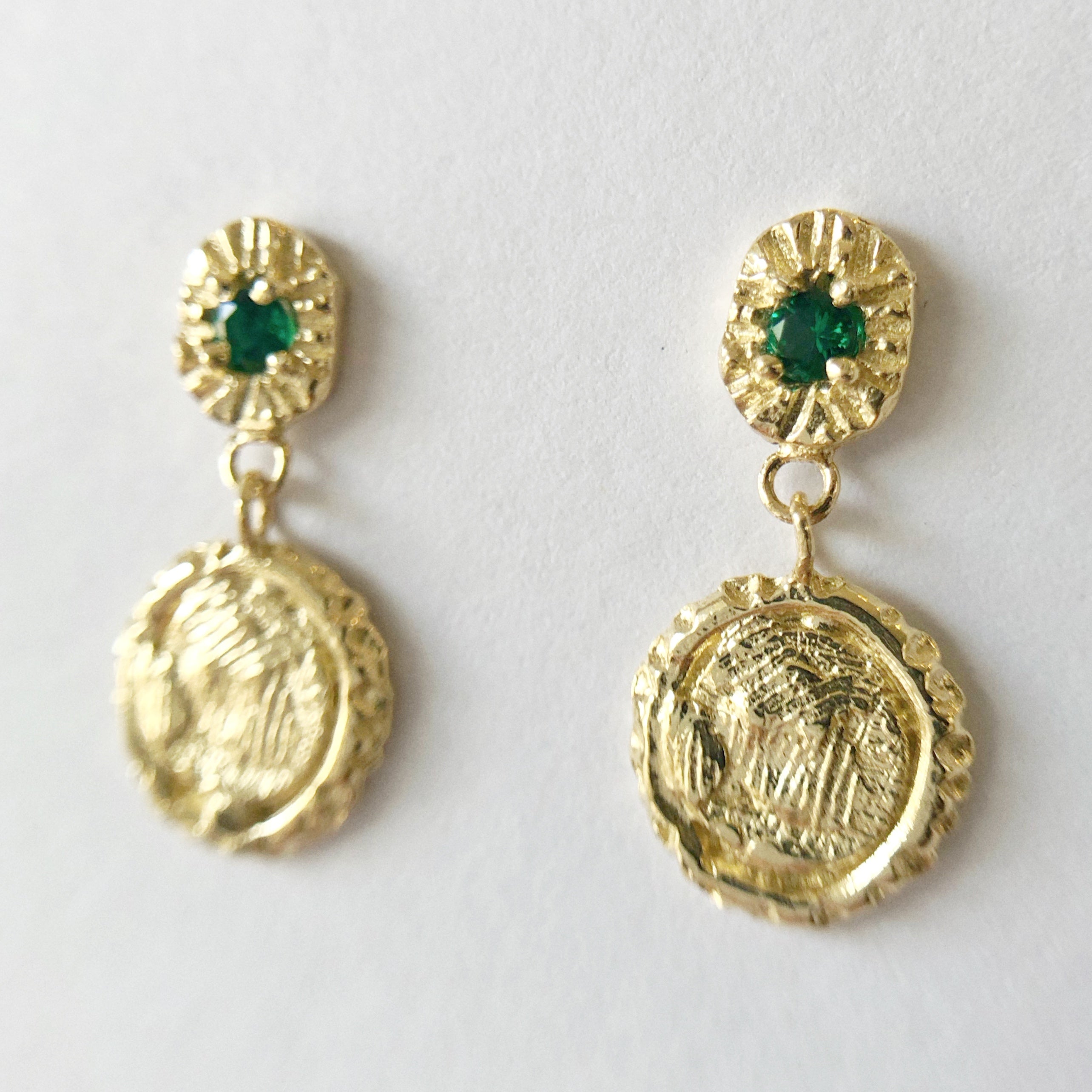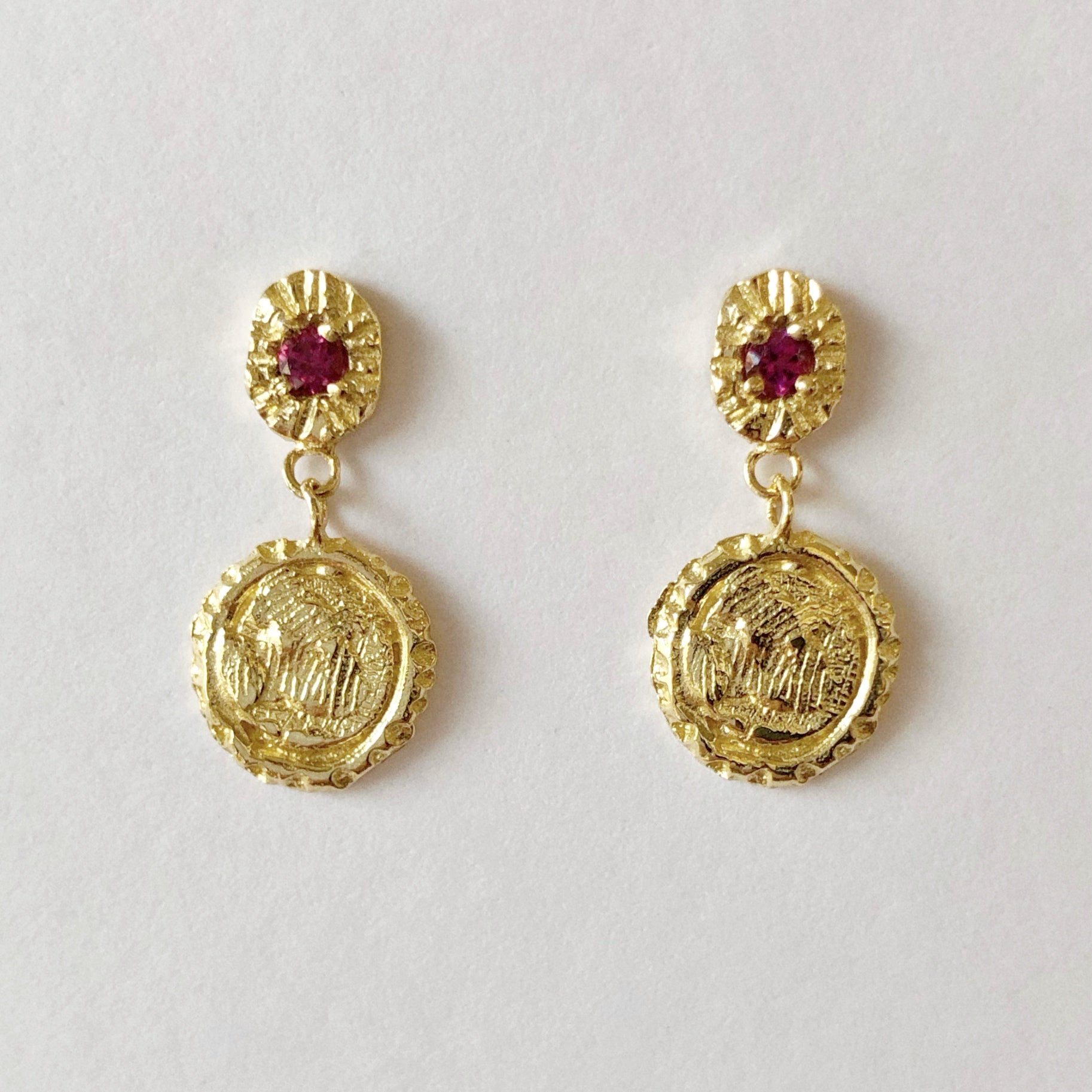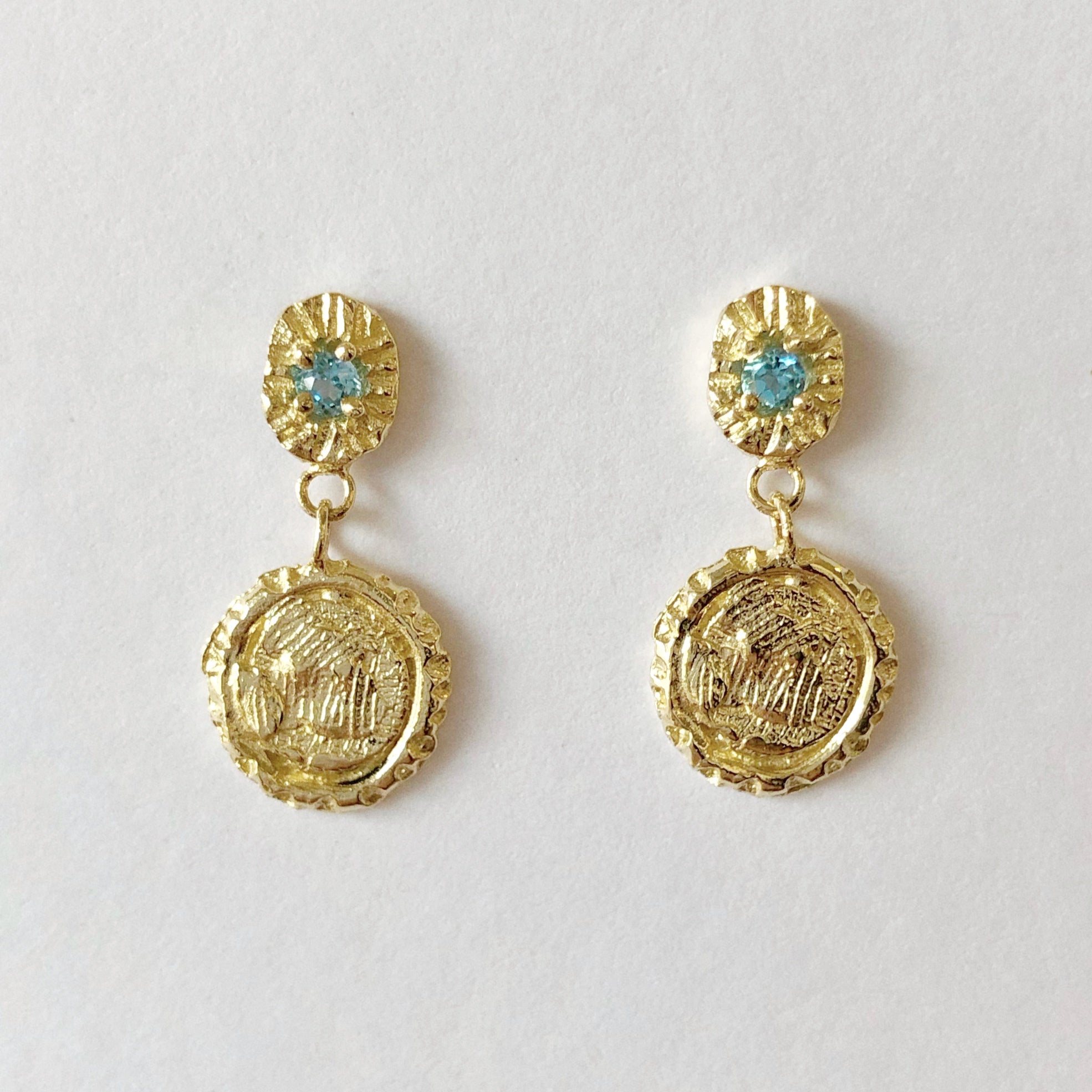 The new Royale range features beautifully organic silver and gold pieces, set with rich, royal coloured gemstones. The Royale Portrait Earrings are vintage inspired jewels with a rustic handmade feel, and feature a swinging disc from a petite gemstone textured stud. 

Size: Charm width: 11mm, Stud width: 11mm, Total length: 22mm
Materials: 925 Sterling Silver, 9ct Yellow Gold; Hydrothermal Emerald, Rhodolite Garnet, Topaz. 
About Handmade Jewellery
Materials & Care
Shipping
Returns
About Handmade Jewellery
Materials & Care
Shipping
Returns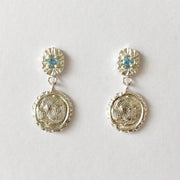 Royale Portrait Earrings