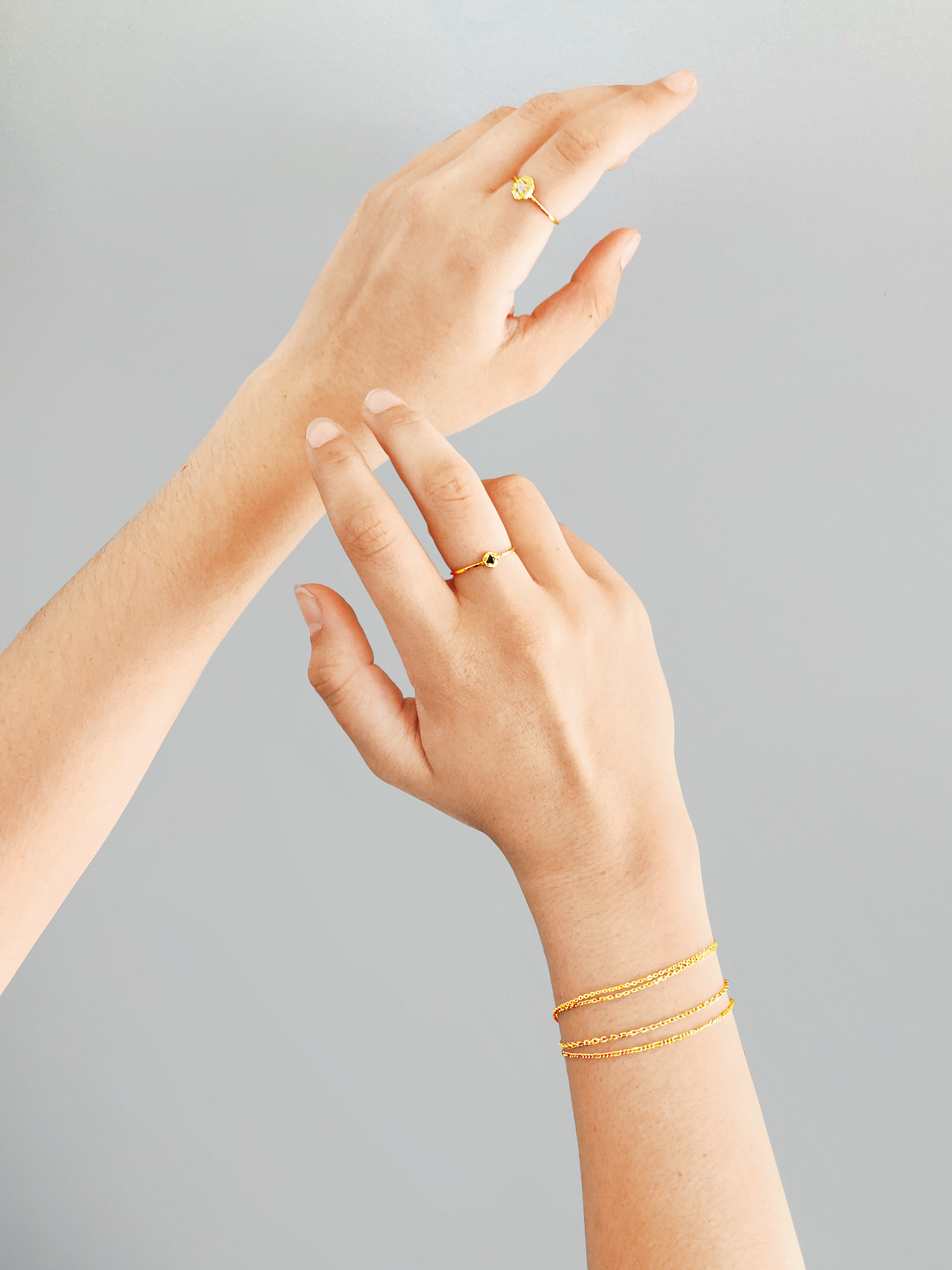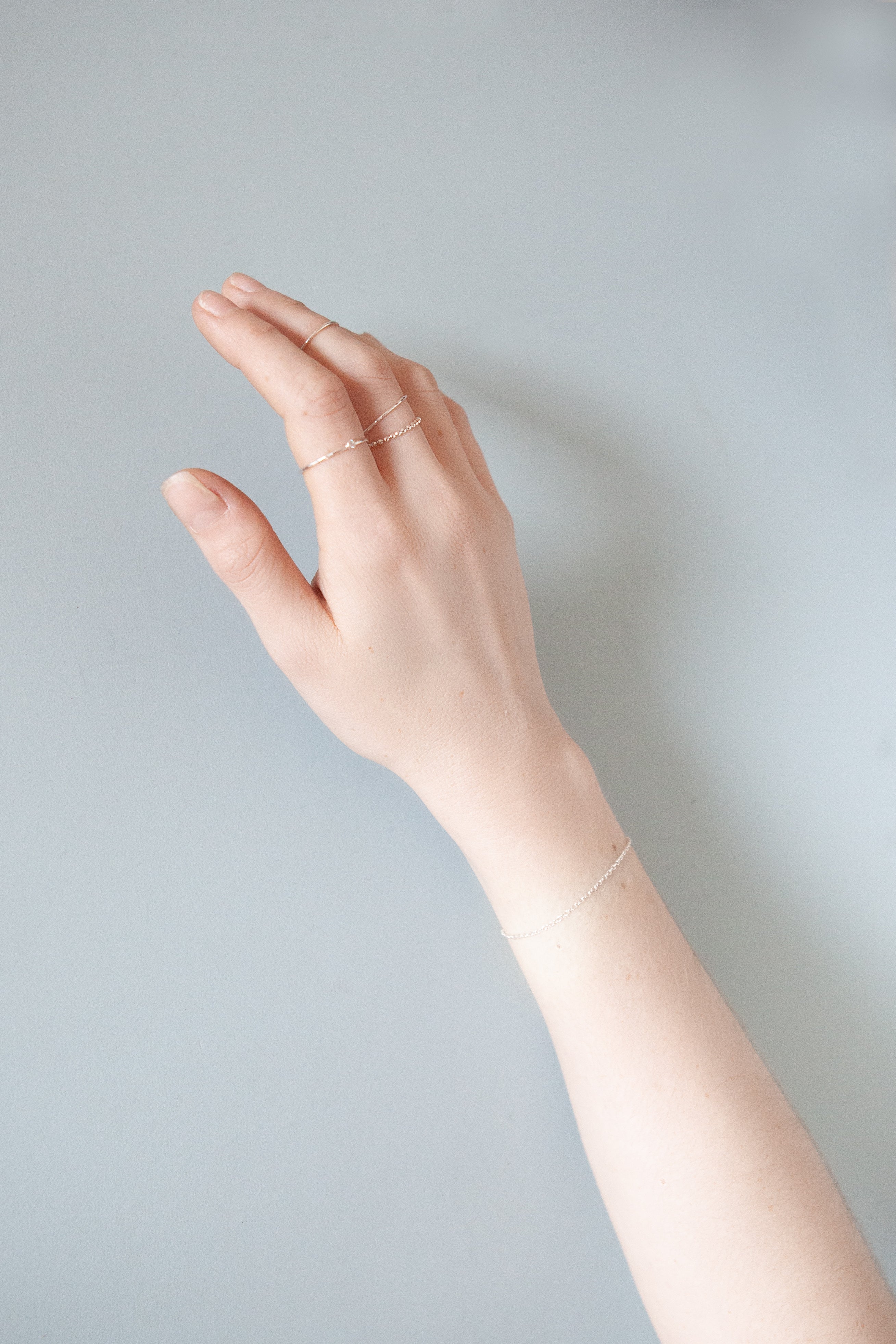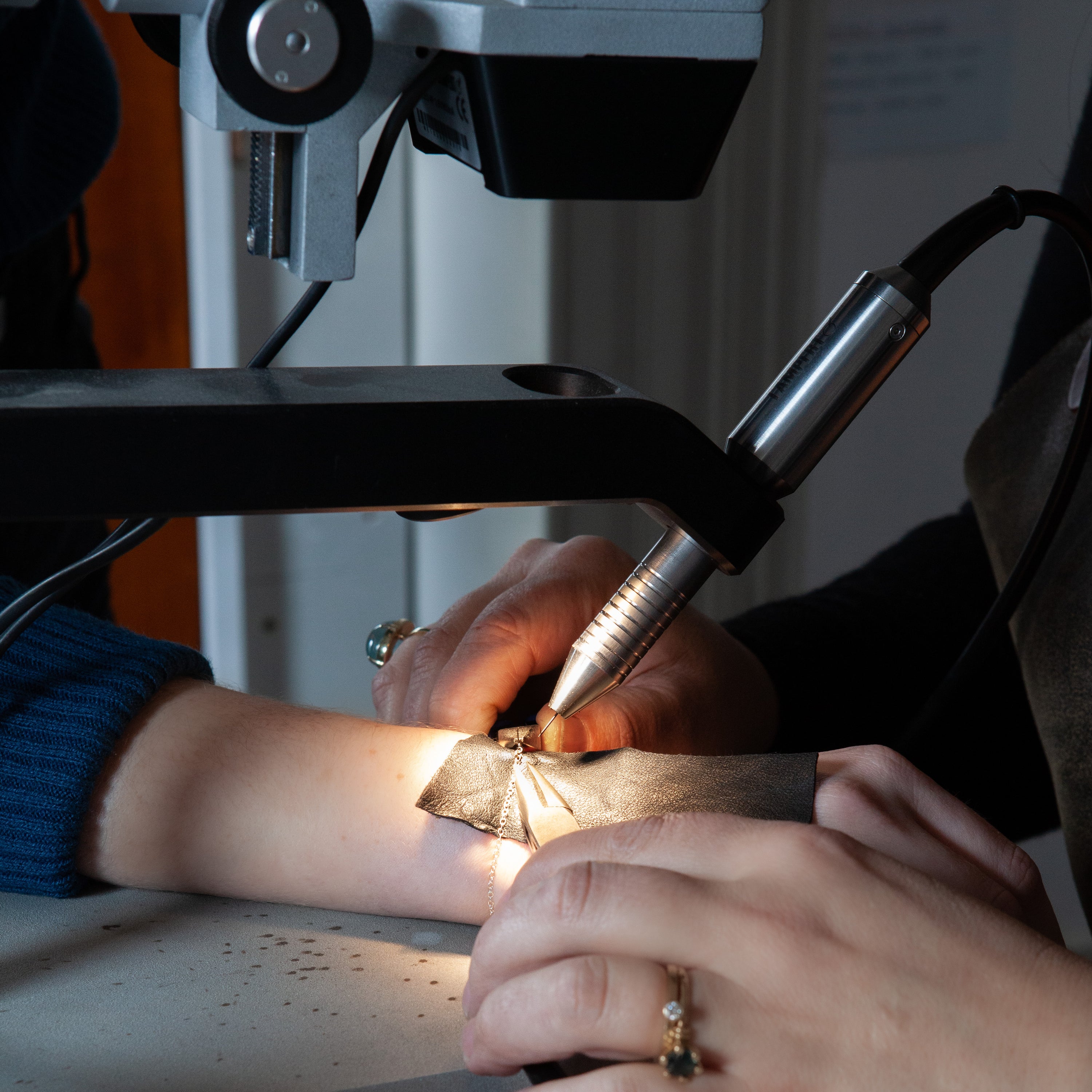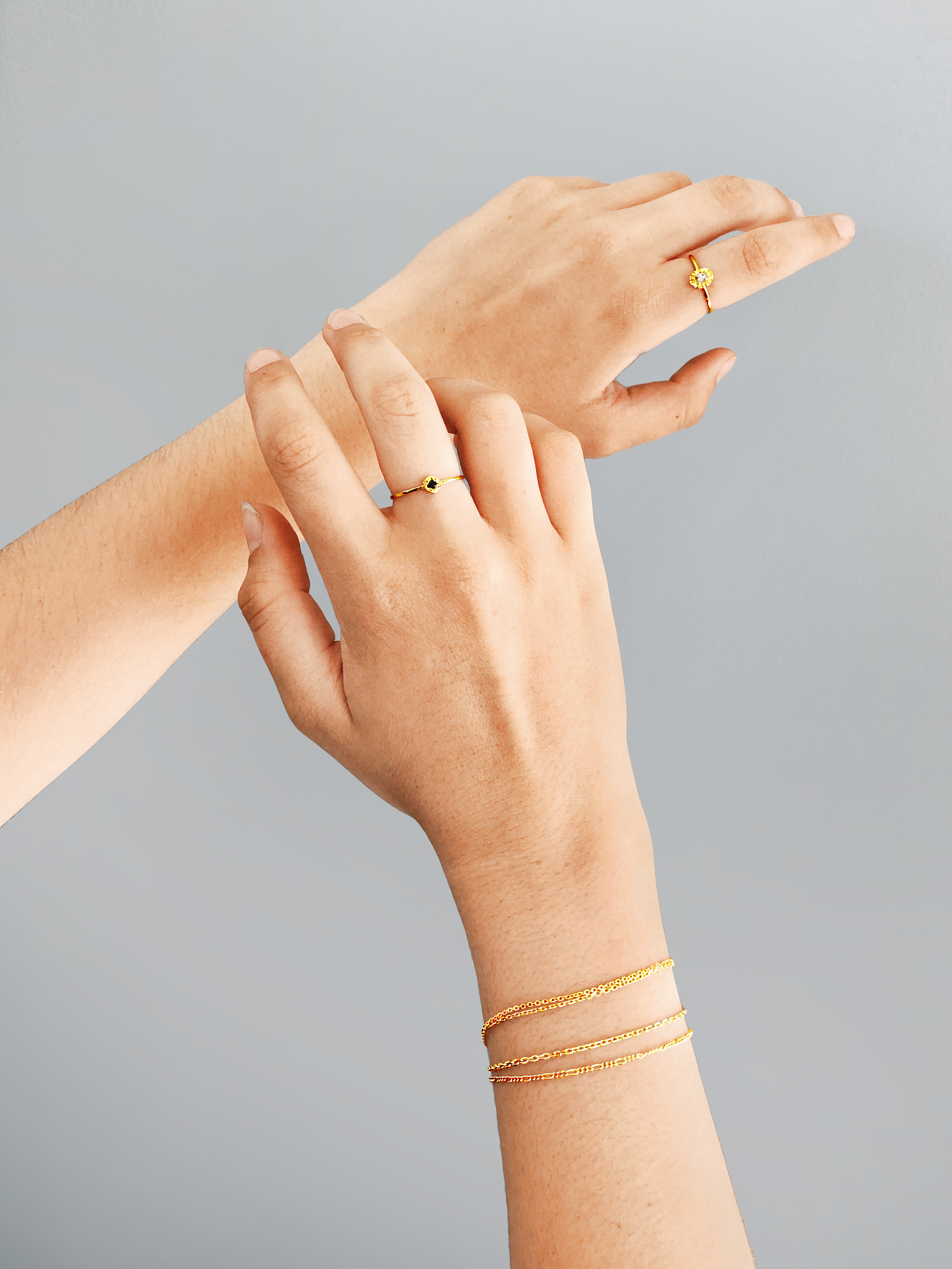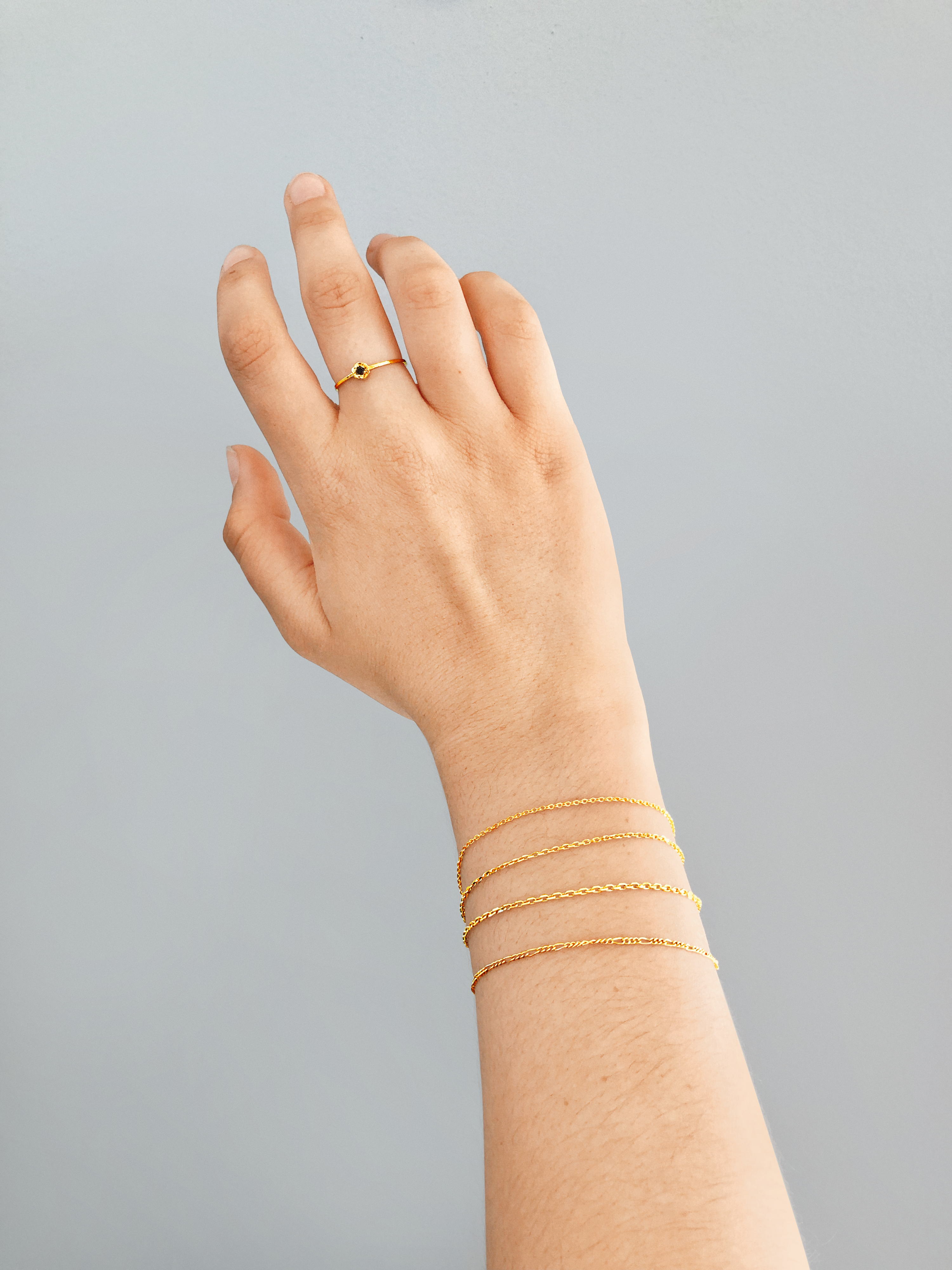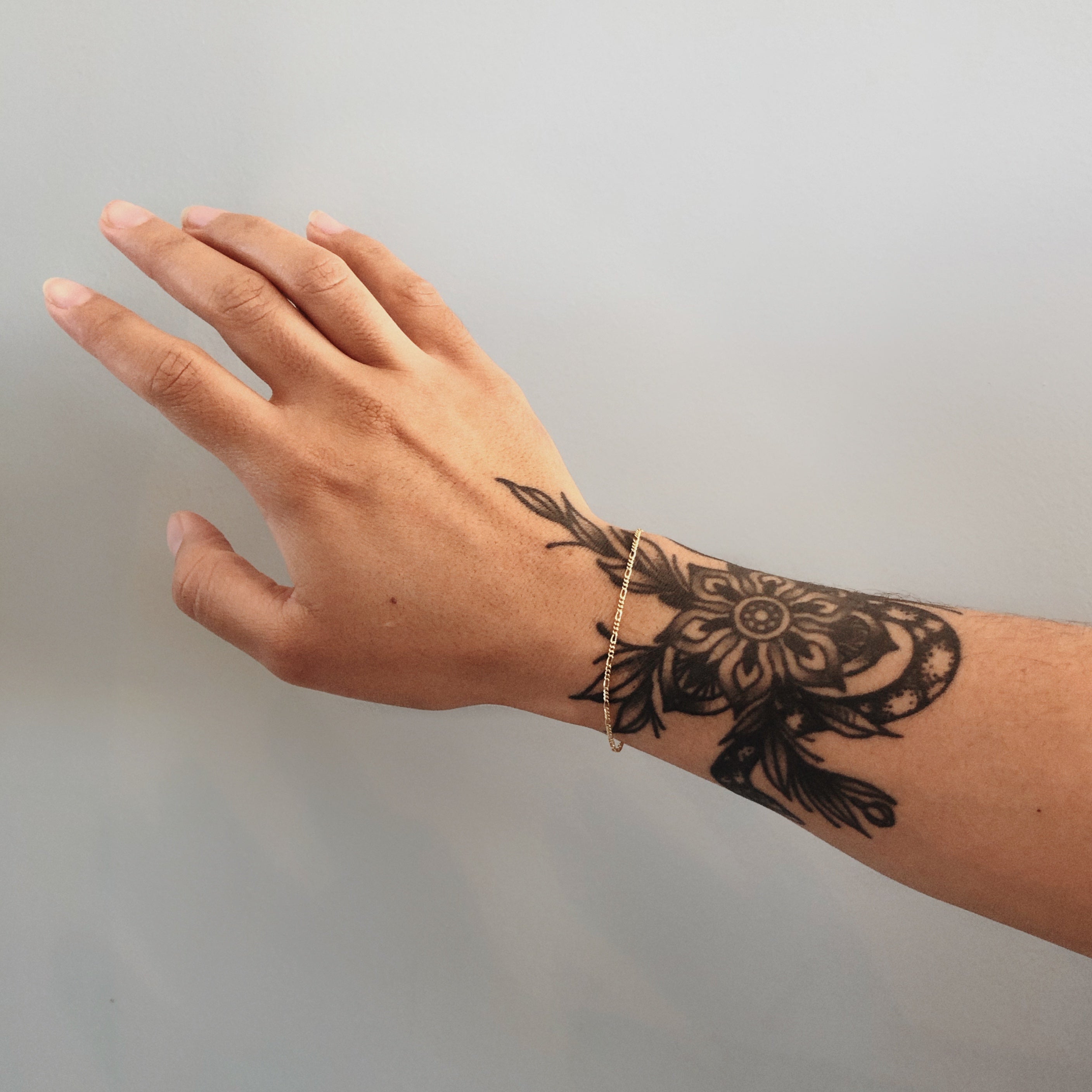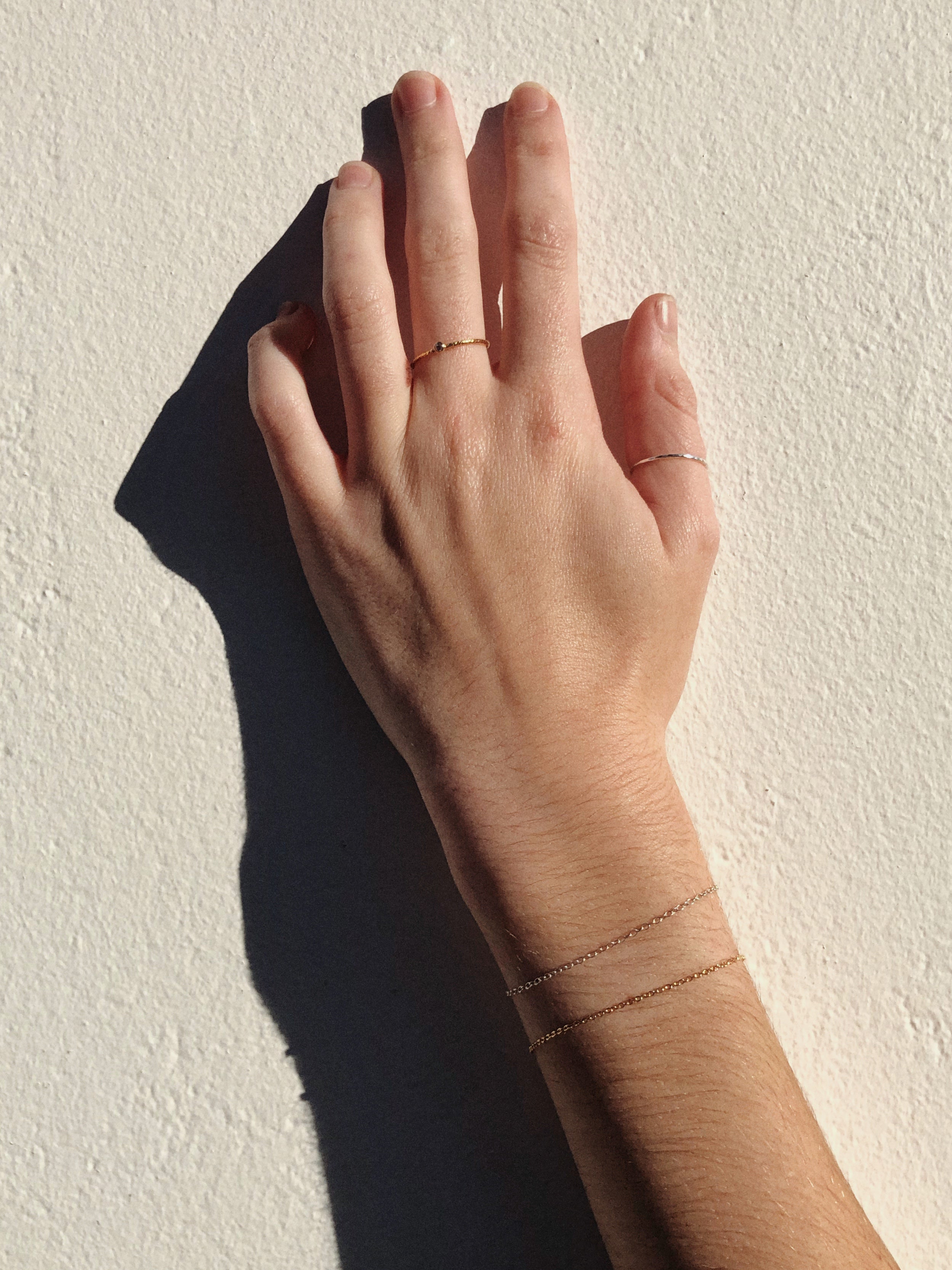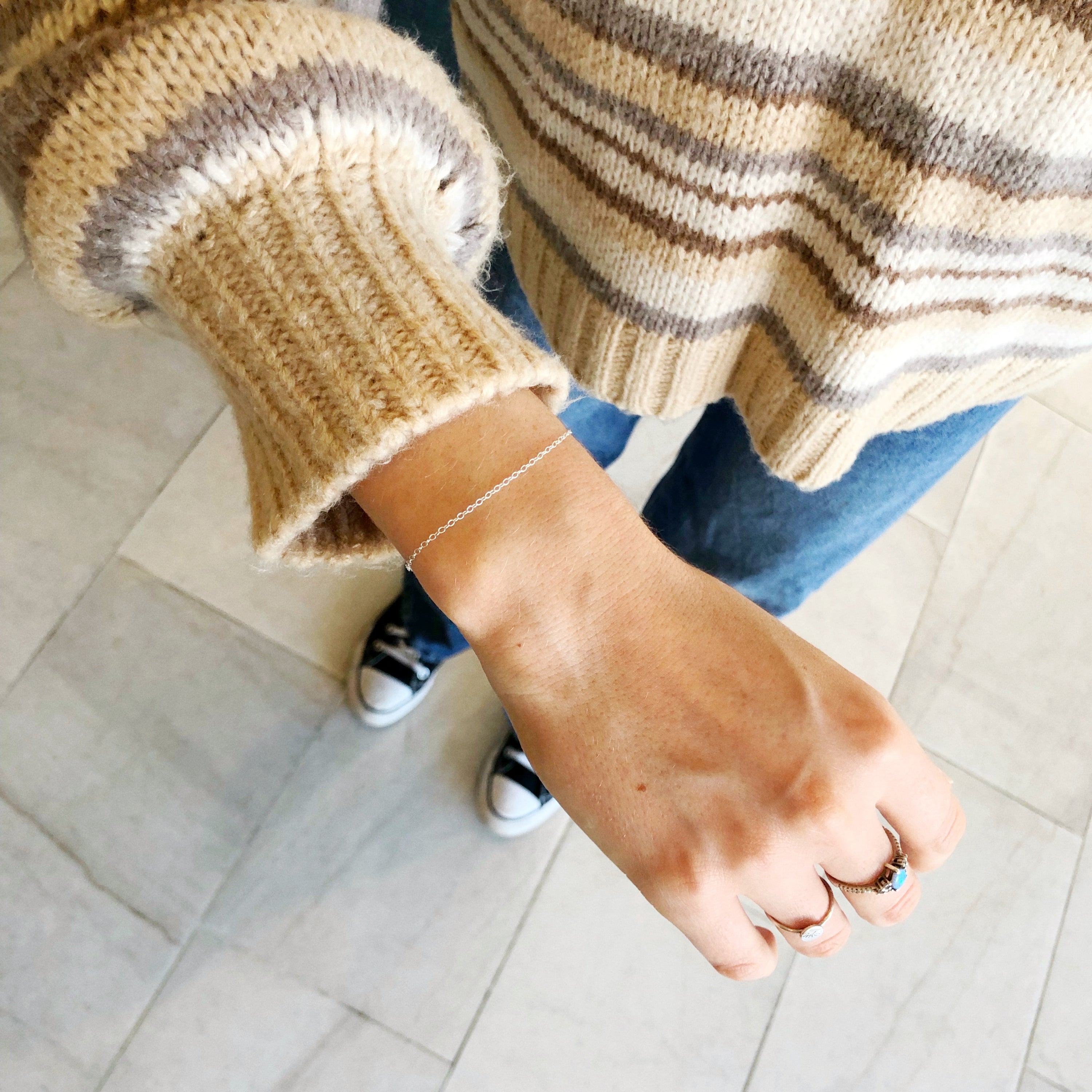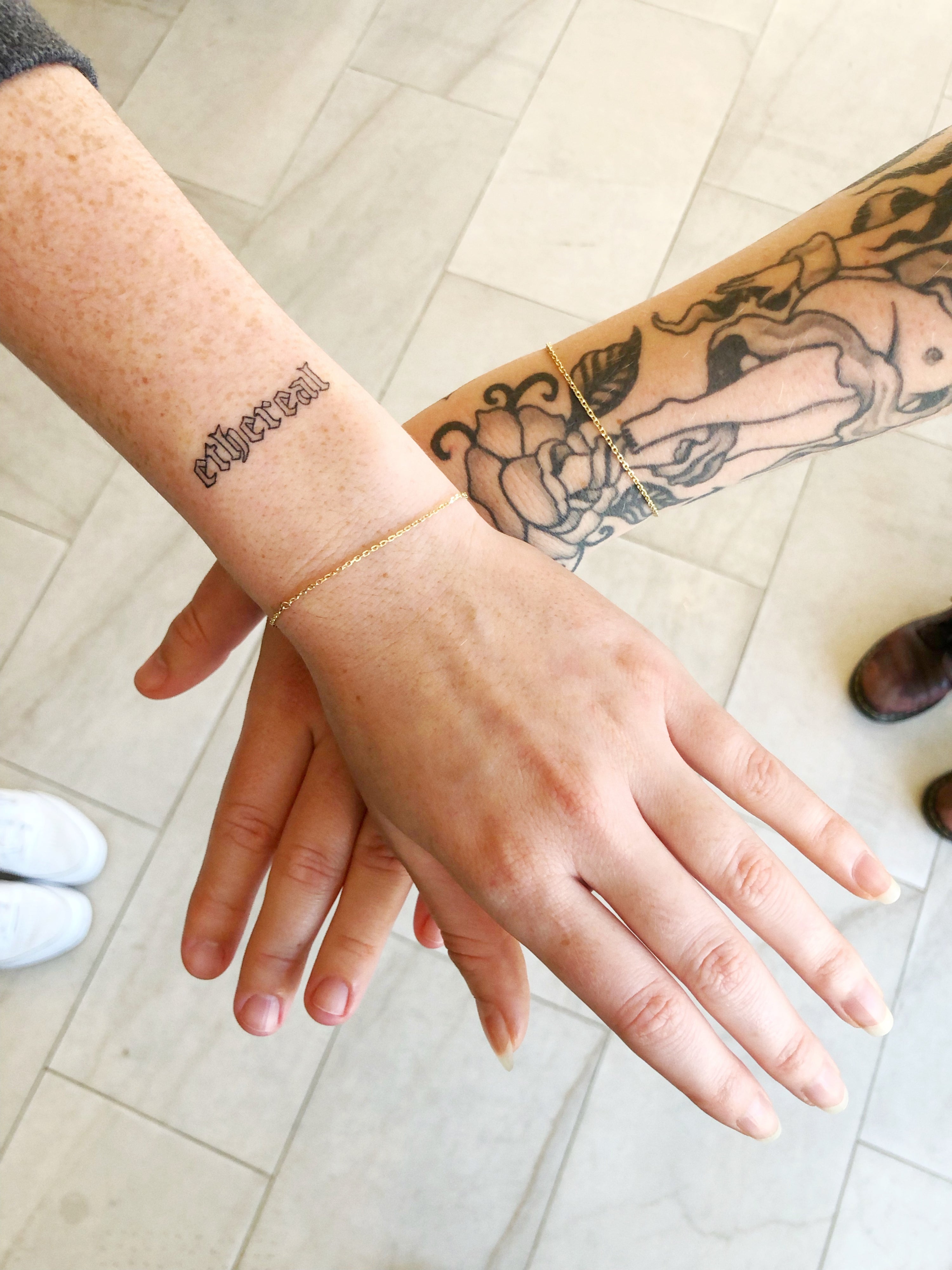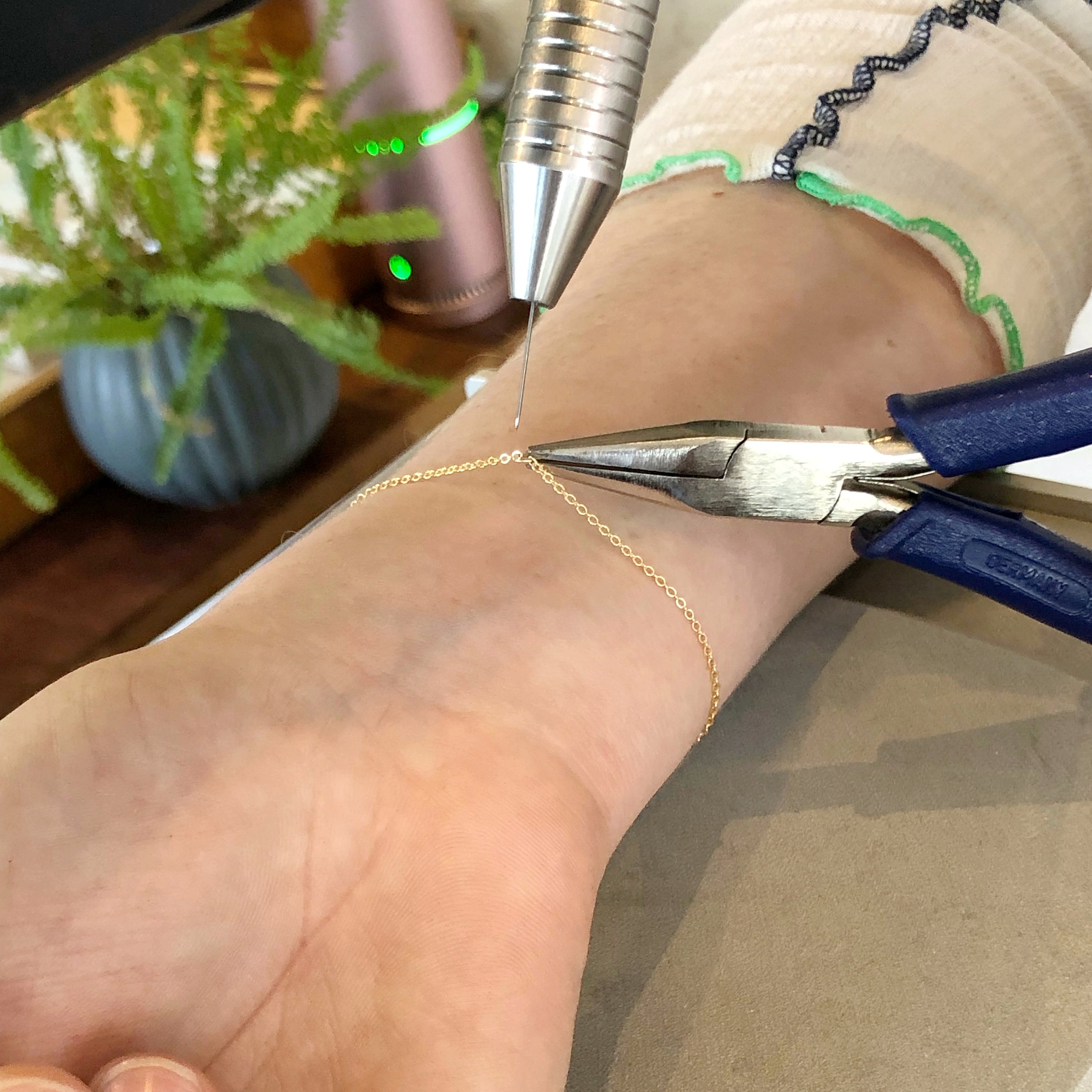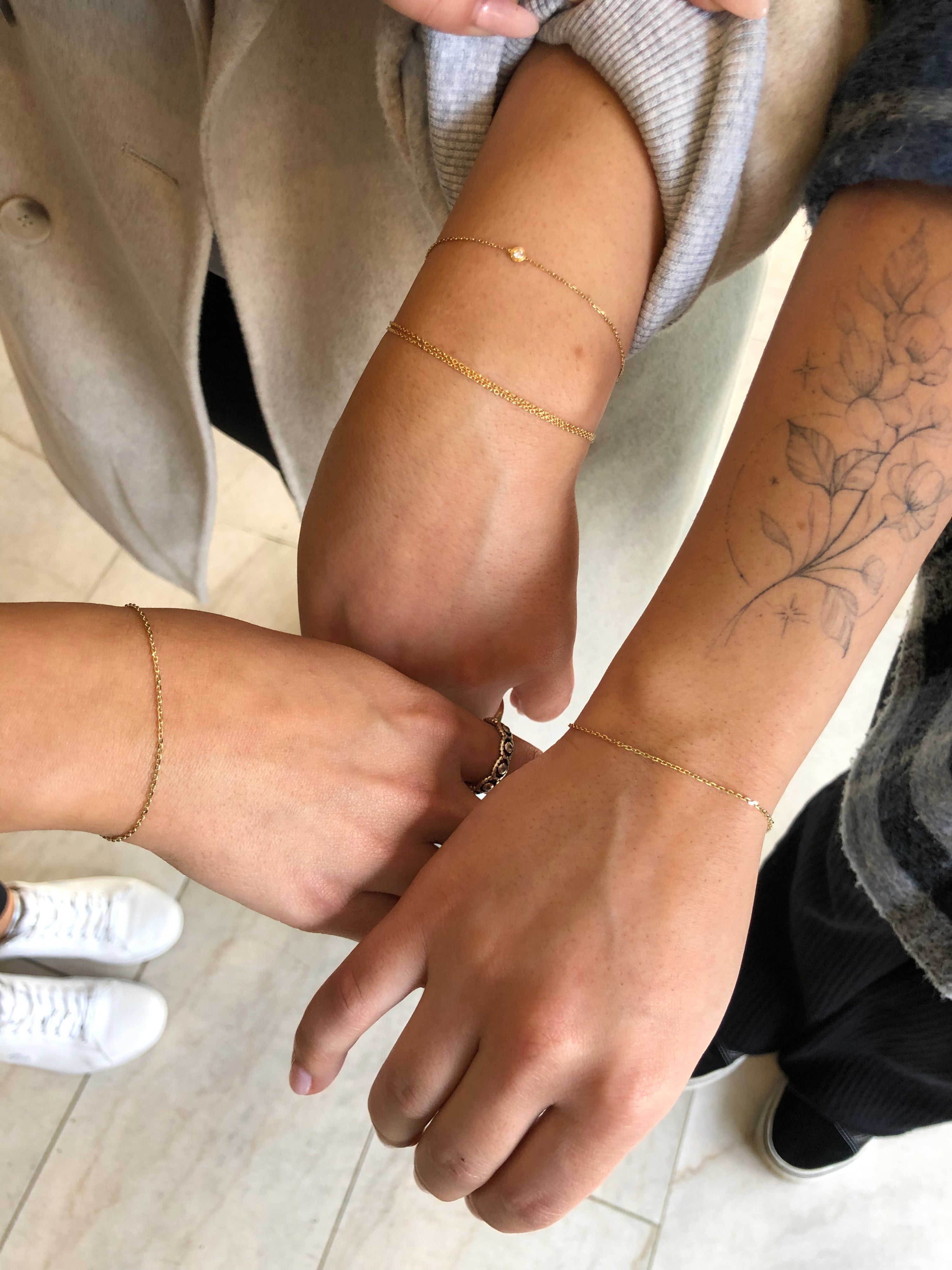 Always Bracelet - Permanent Bracelet Appointment
Please ensure you are selecting one bracelet at a time, then choosing your 15 minute appointment time & date. In order to book for several bracelets, select consecutive times. 
Your $50 booking fee will be credited towards your chosen bracelet on the day. This booking fee is non-refundable. 
Our Always Bracelets are a delicate piece of solid 9ct gold chain welded closed on your wrist to create a seamless and clasp free permanent bracelet. The Always Bracelet is more than a piece of jewellery, it's an experience. Choose between six chain options that we permanently join onto your wrist with a small zap of electrical current. A barely there sparkle, that stays with you always.  
Materials & Pricing: ALL CHAINS ARE SOLID 9ct GOLD
9ct Yellow or Rose Gold Fine Cable - $150
9ct White Gold Fine Cable - $160
9ct Yellow Gold Paper Clip - $160
9ct Yellow Gold Medium Cable - $160
9ct Yellow Gold Thick Cable - $175
9ct Yellow or Rose Gold Greek - $180
9ct White Gold Greek - $200
9ct Yellow Gold Figaro - $185
Charms: we have a small selection of charms with diamonds and topaz, pricing ranges from $55-$155. 
FAQ's:
Q. Does getting a permanent bracelet hurt?
A. Not in the slightest. It is completely pain free, we fit the chain to your wrist and zap closed a tiny jump ring, which makes the bracelet permanent and clasp free.
Q. Can I take it off?
A. Yes! If it comes time to take it off, you can use a small pair of clippers or heavy kitchen scissors to cut the chain at the jump ring. If you hold onto your chain we can reattach for a fee of $10. 
Q. Will airport security or hospital require me to take it off?
A. For airports, no. The chain is too delicate to be picked up on airport security. So you can travel care-free! 
Depending on the nature of your hospital stay or visit, you may need to remove it. Speak with your doctor or nurse before attending and they will let you know. If you do need to remove it, just snip it at the jump ring and hold onto it so we can reattach it for you.
Q. Is there an age limit? 
A. No! All ages are welcome to visit us to get a permanent "Always" Bracelet.
Q. How long does a permanent bracelet last?
A. Permanent jewellery is designed to last for a long time, but your lifestyle and other factors can influence this. If you're a hands-on Mum who's chain gets pulled at frequently, this may cause it to break sooner rather than later. If you follow our care instructions you will get the best life out of your permanent bracelet. 
Q. Do you do anklets?
A. Unfortunately our machine is fixed to a counter top, so we are unable to offer anklets. 
About Handmade Jewellery
Materials & Care
Shipping
Returns
About Handmade Jewellery
Materials & Care
Shipping
Returns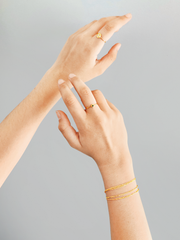 Always Bracelet - Permanent Bracelet Appointment