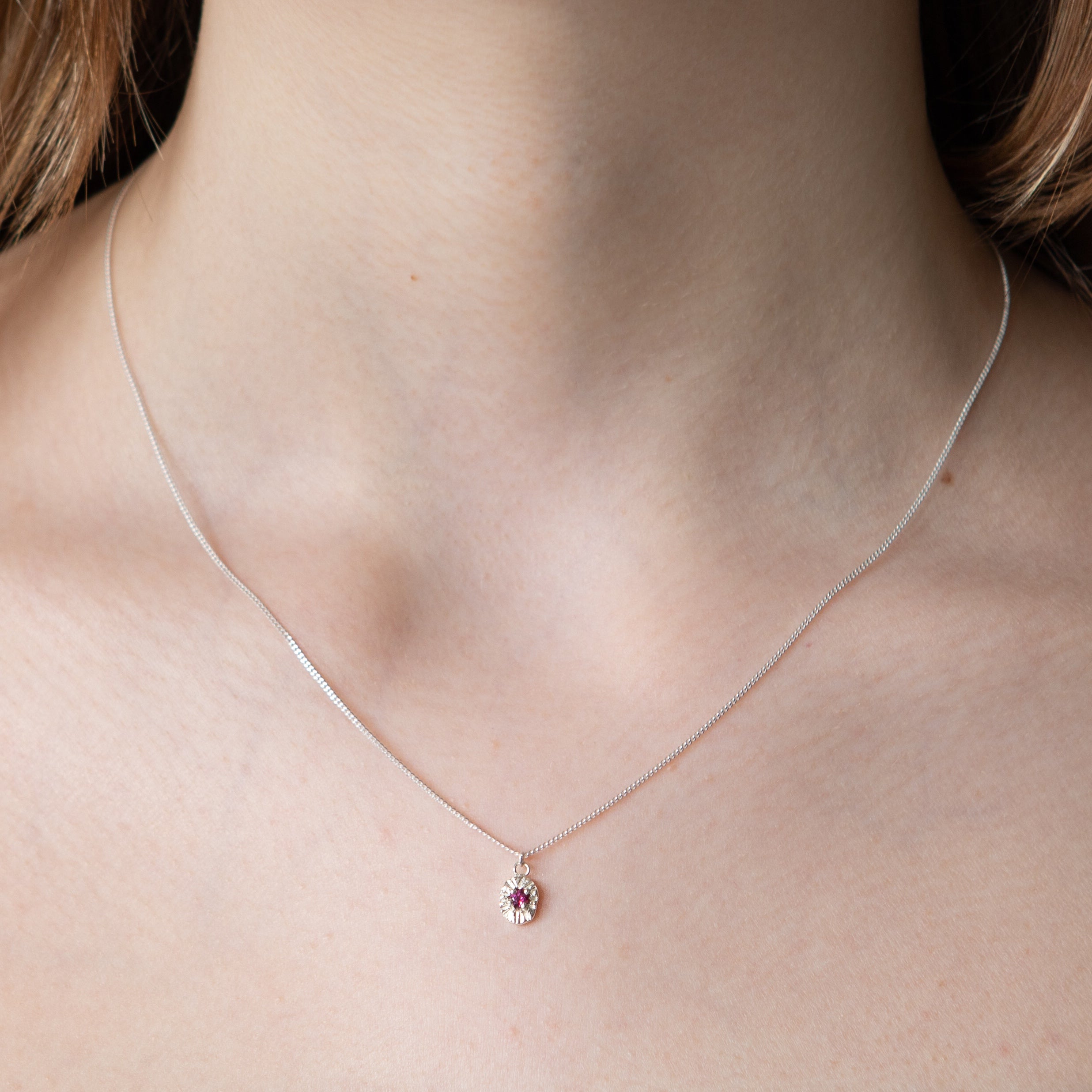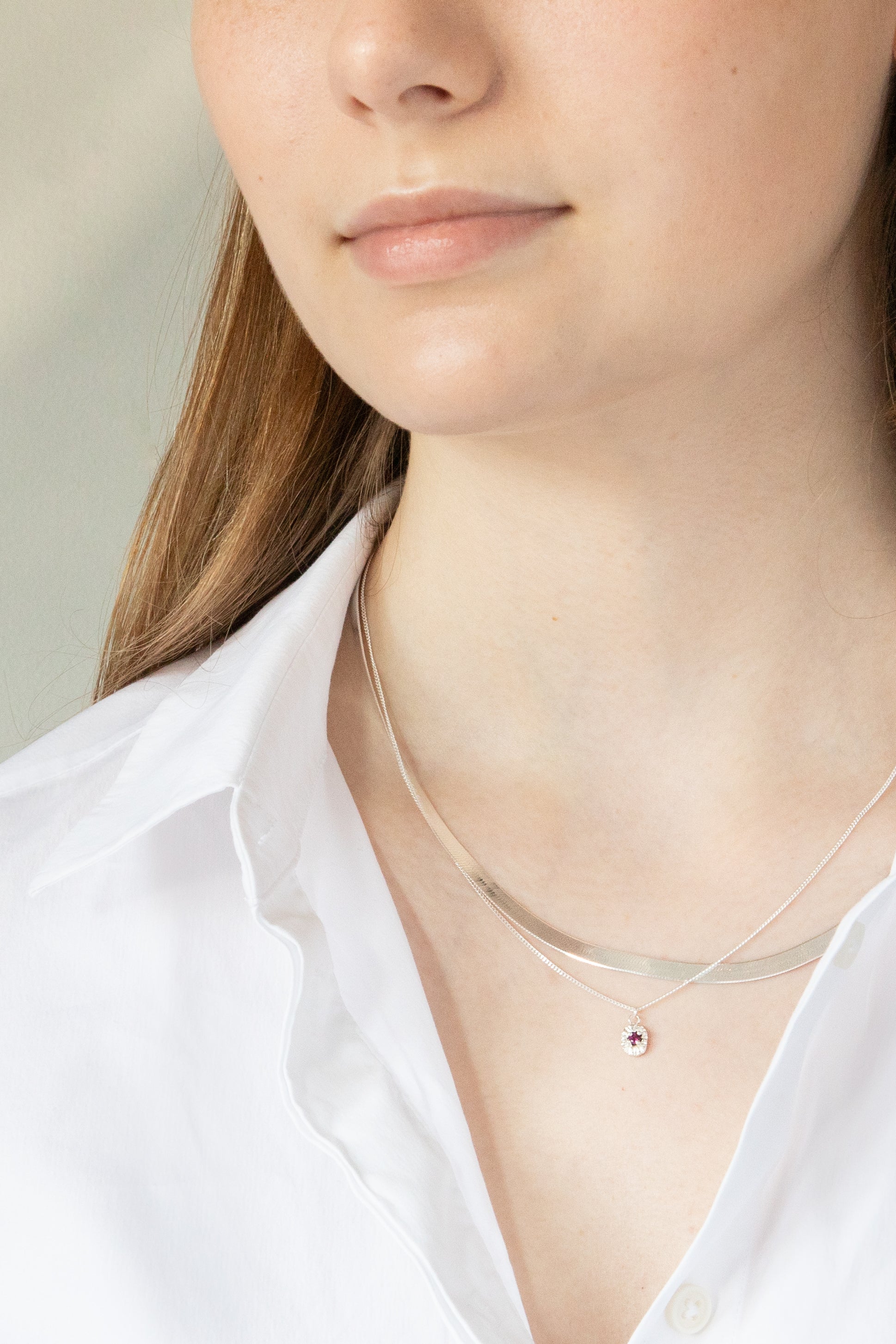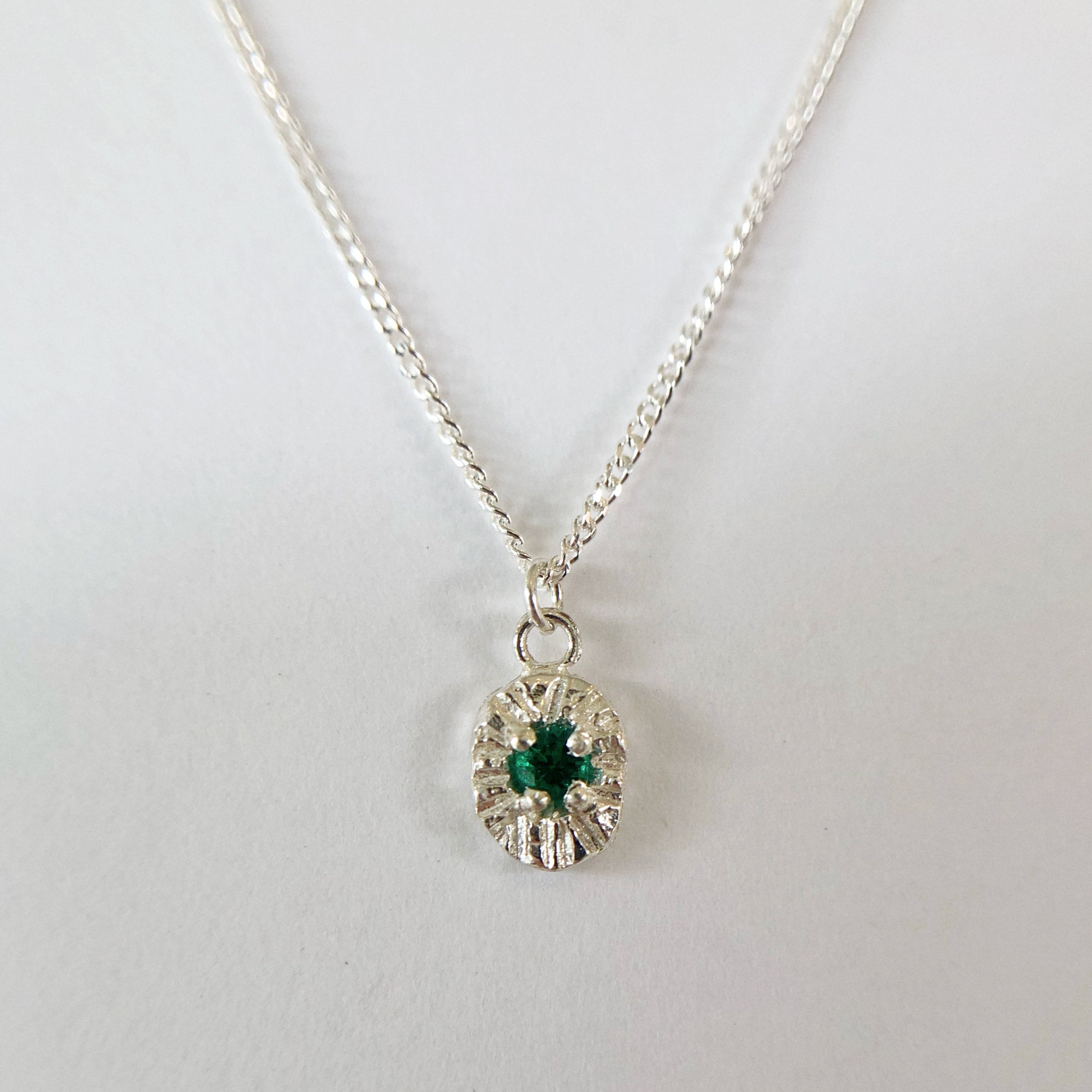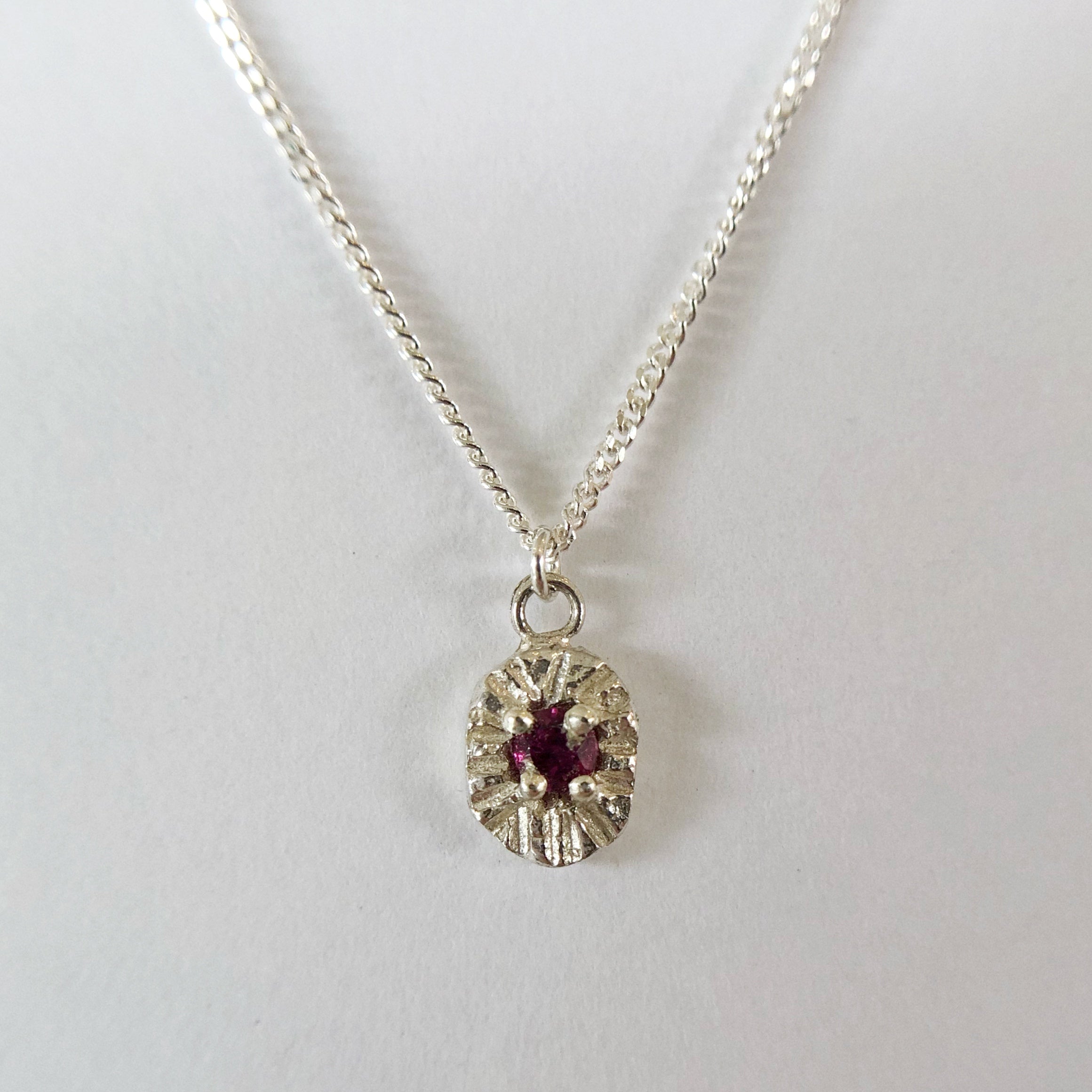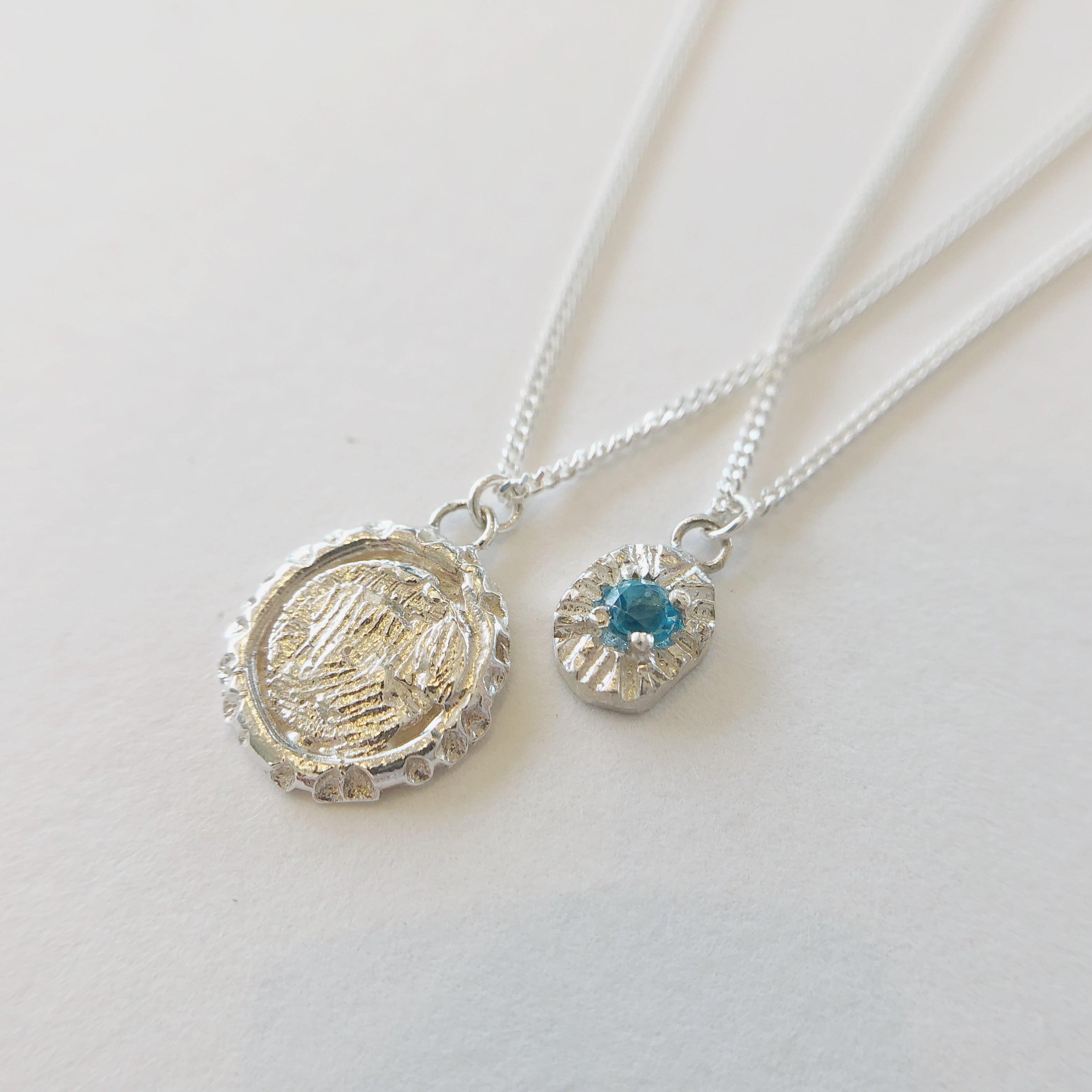 Available in sterling silver or 9ct yellow gold, the Royale range features beautifully organic pieces, set with rich, royal coloured gemstones. The Royale Necklace is a vintage inspired piece with a rustic handmade feel, and features an oval pendant set with various Gemstones. 
Size: Charm width: 5mm, Charm length: 7mm, Chain length: 45cm
Materials: Sterling Silver or 9ct yellow gold with Hydrothermal Emerald, Rhodolite Garnet, Topaz. 

About Handmade Jewellery
Materials & Care
Shipping
Returns
About Handmade Jewellery
Materials & Care
Shipping
Returns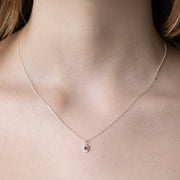 Royale Necklace