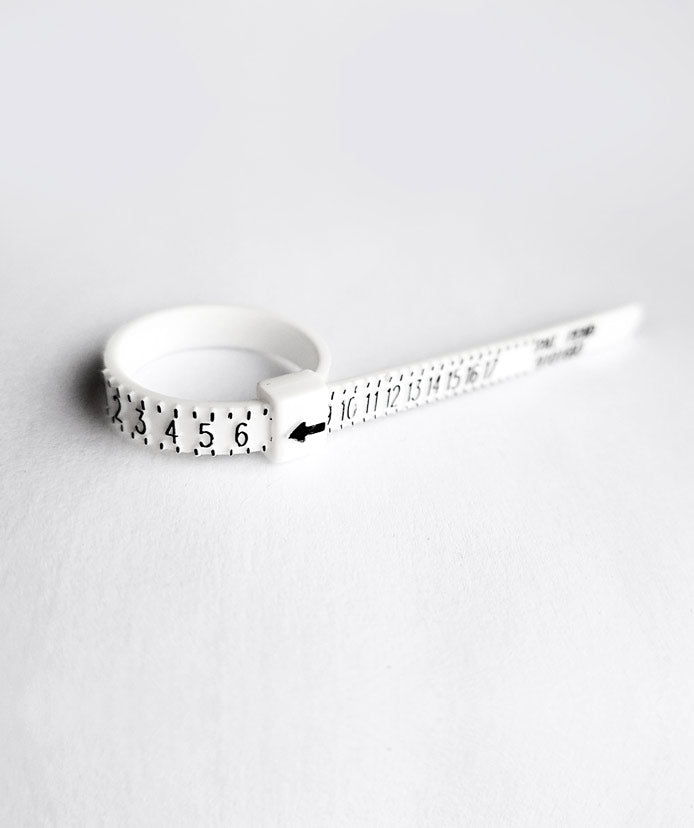 This ring Multisizer is a must have for any jewellery aficionado, as it will ensure you order the right ring size for each finger when shopping online. 
This ring sizer works like a belt. Simply push the end through the buckle to form a ring shape. Slip the sizer onto your finger and adjust to give a comfortable fit, ensuring it slips back over the knuckle with two or three twists. When your best fit is found, read off size indicated by the arrow. 
If you are purchasing a Bespoke Ring, please take a photo of your finger with the ring sizer on it, to enable us to make the correct ring size for you.
We have US (numerical) and AU (alphabetical) sizers available, and a conversion chart can be found here.
About Handmade Jewellery
Materials & Care
Shipping
Returns
About Handmade Jewellery
Materials & Care
Shipping
Returns
Ring Multisizer