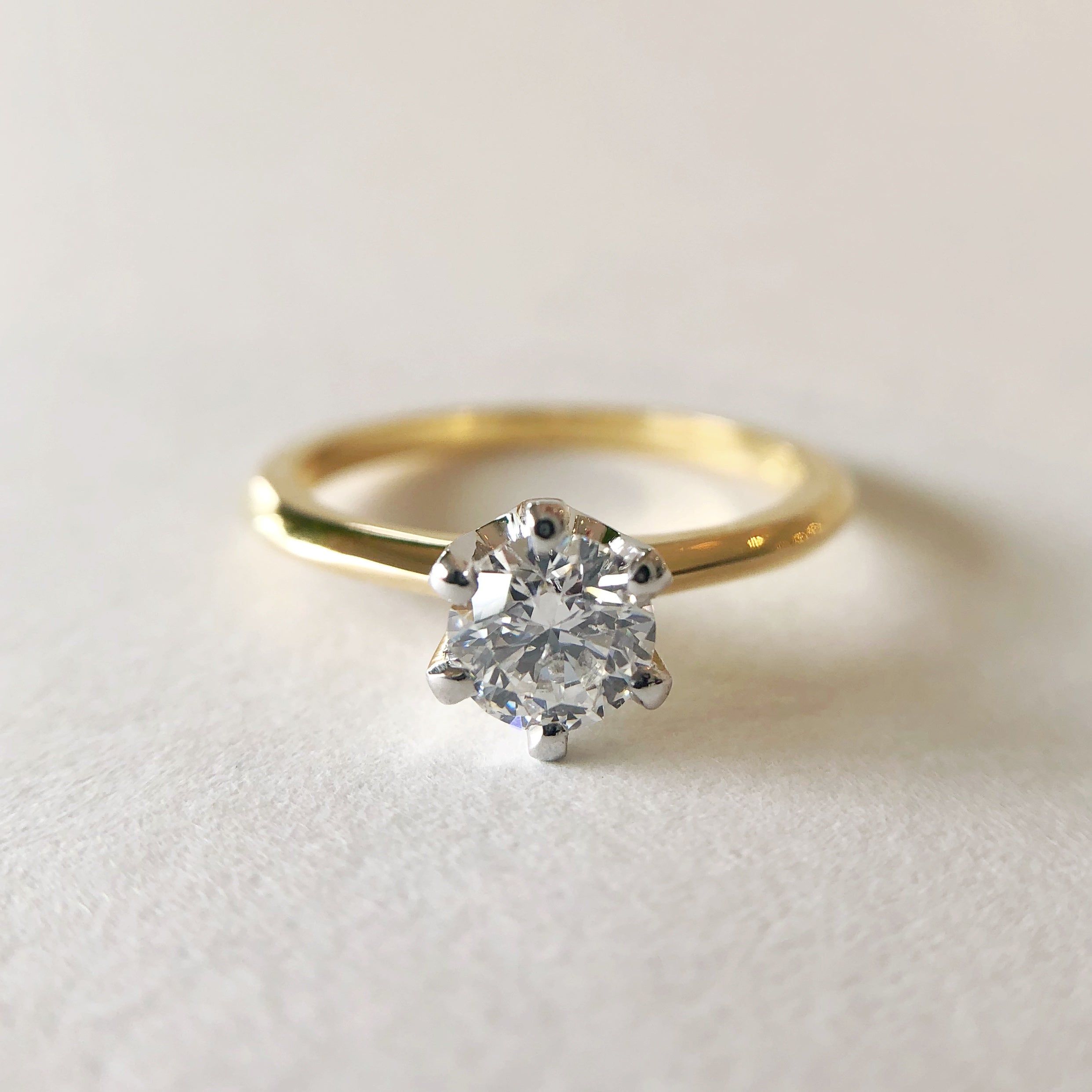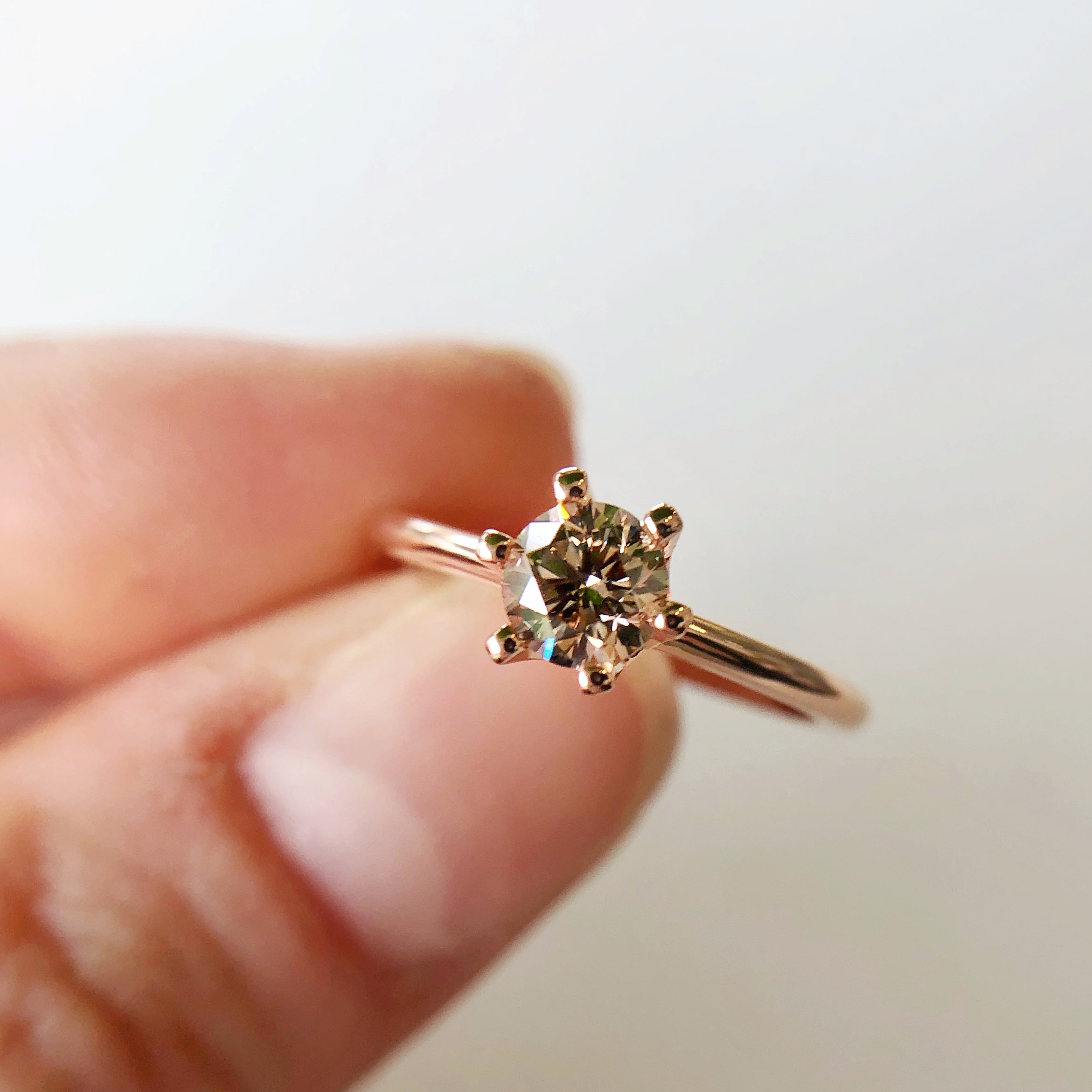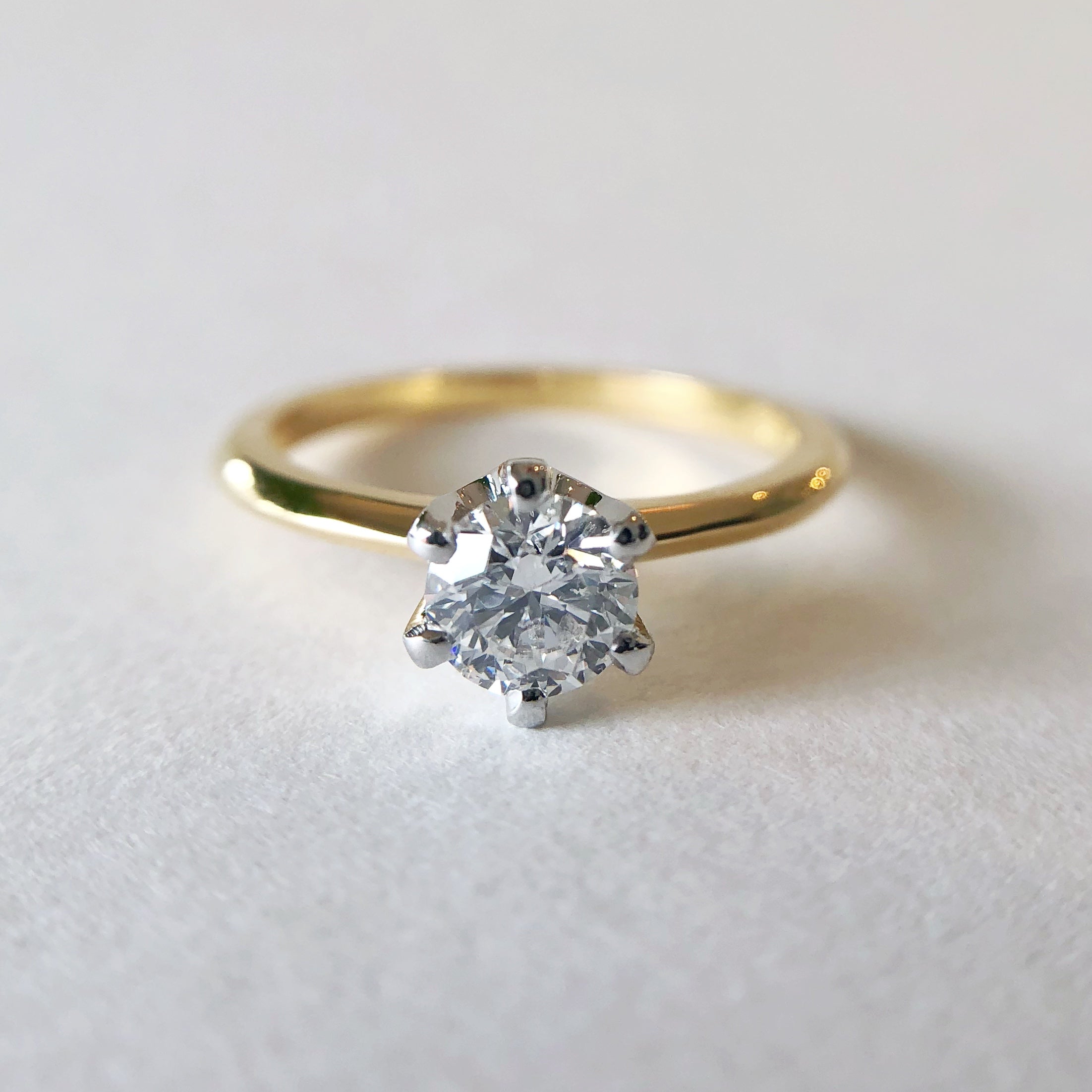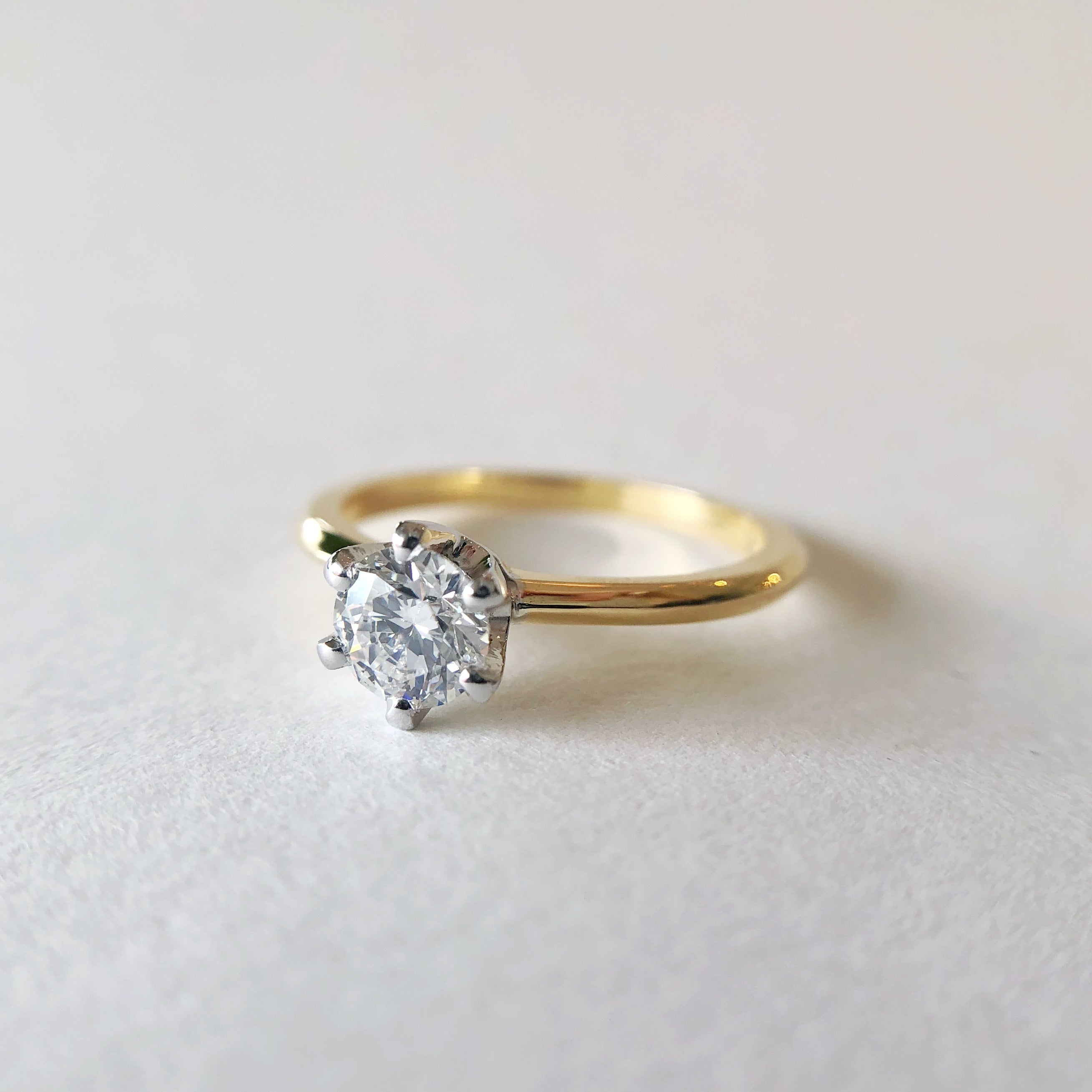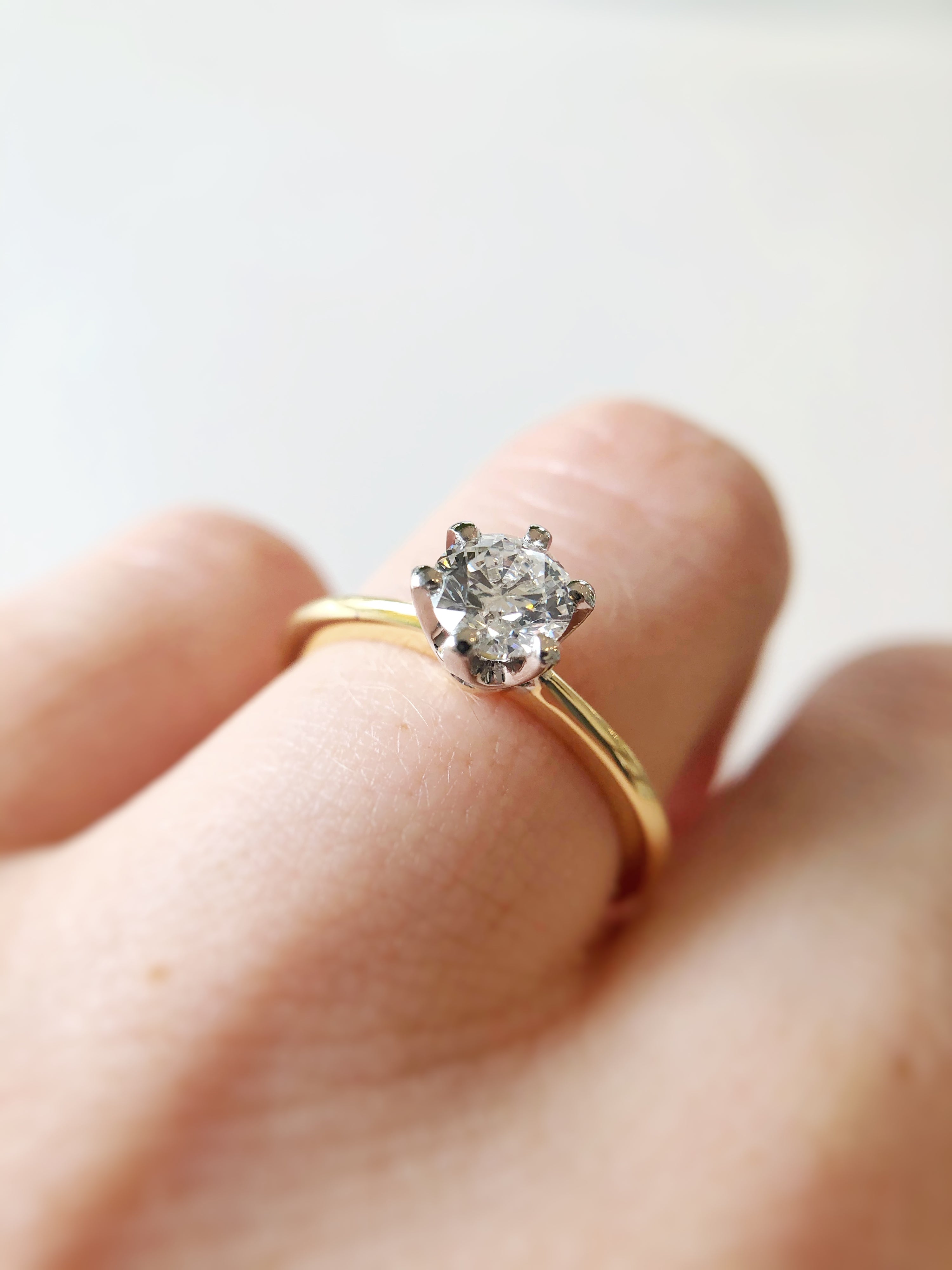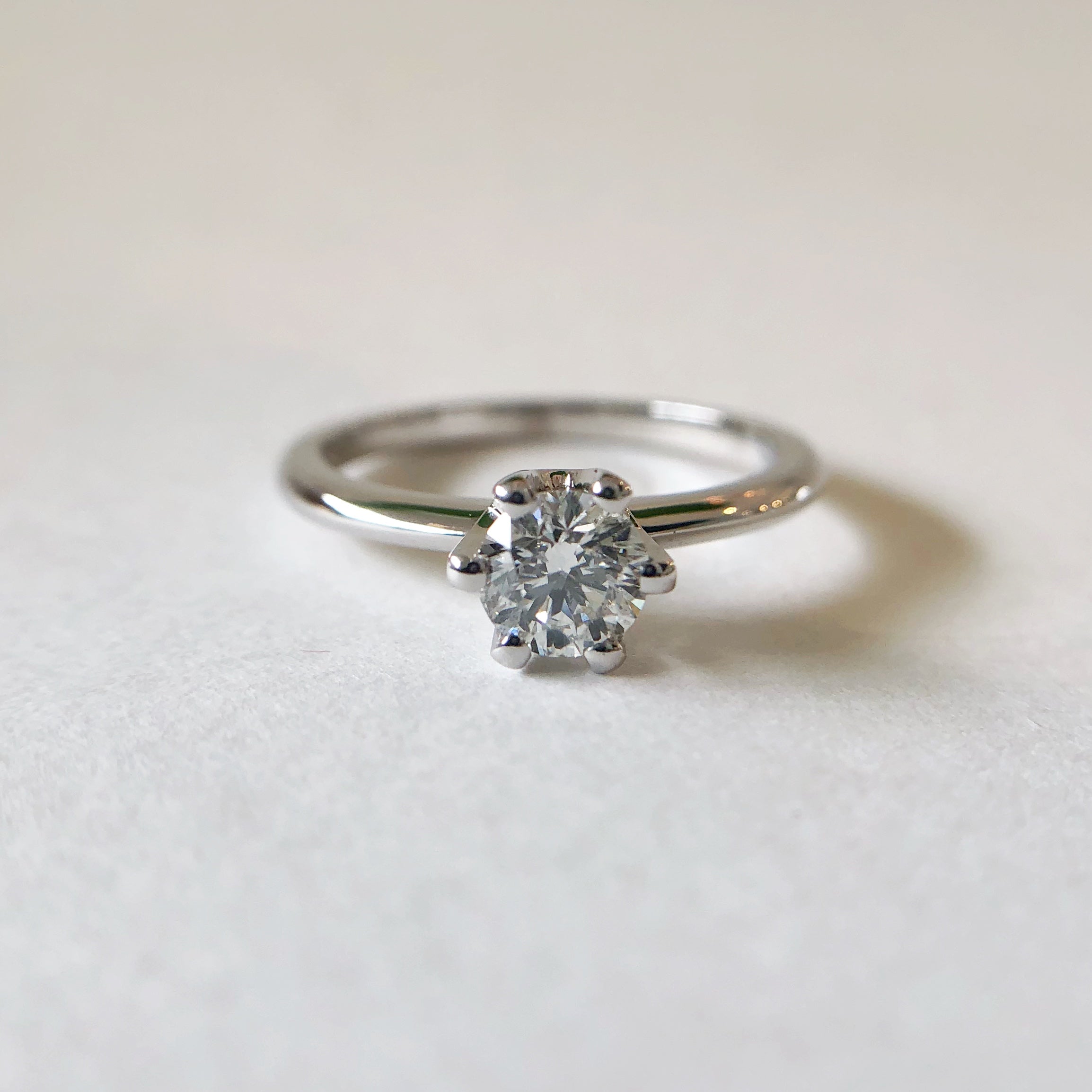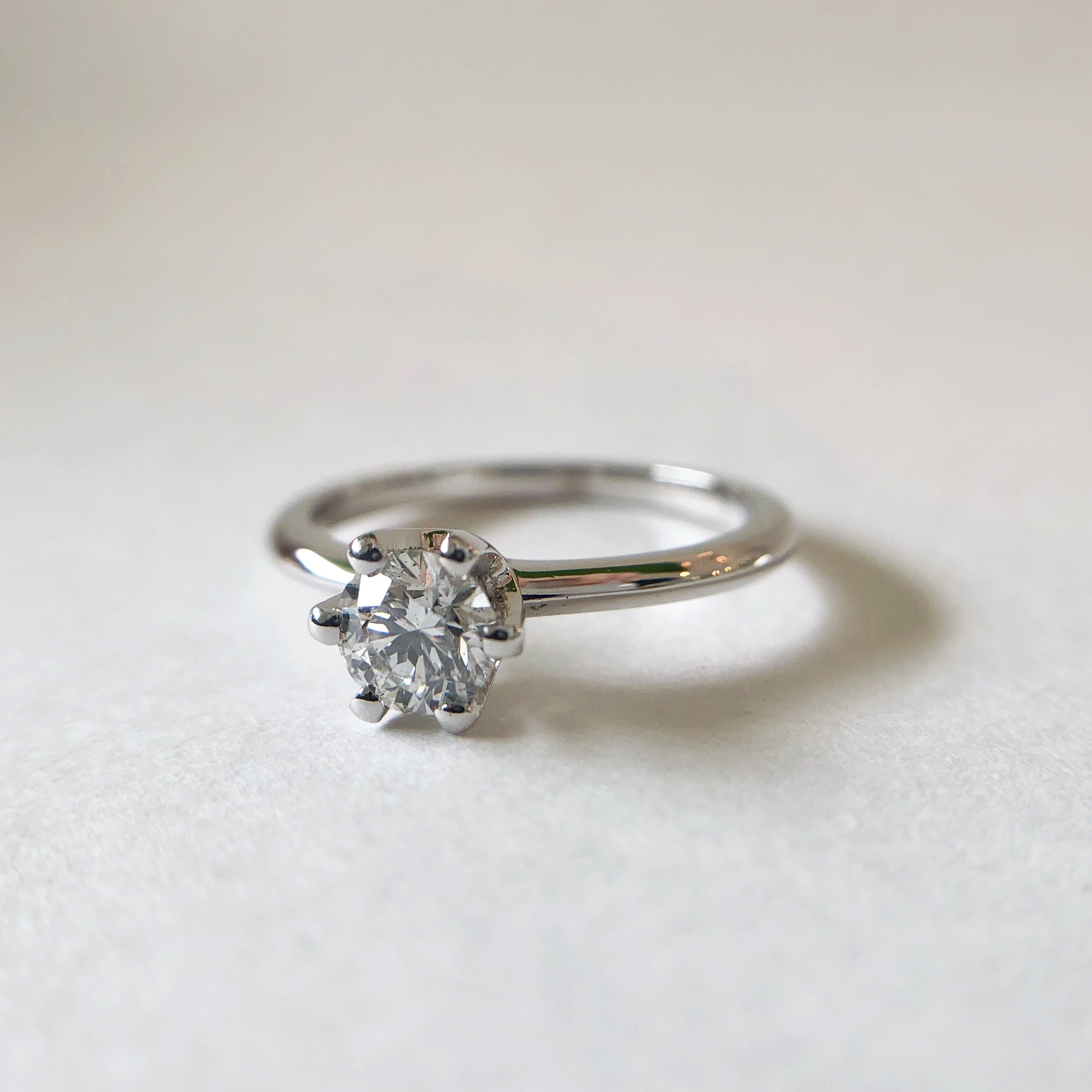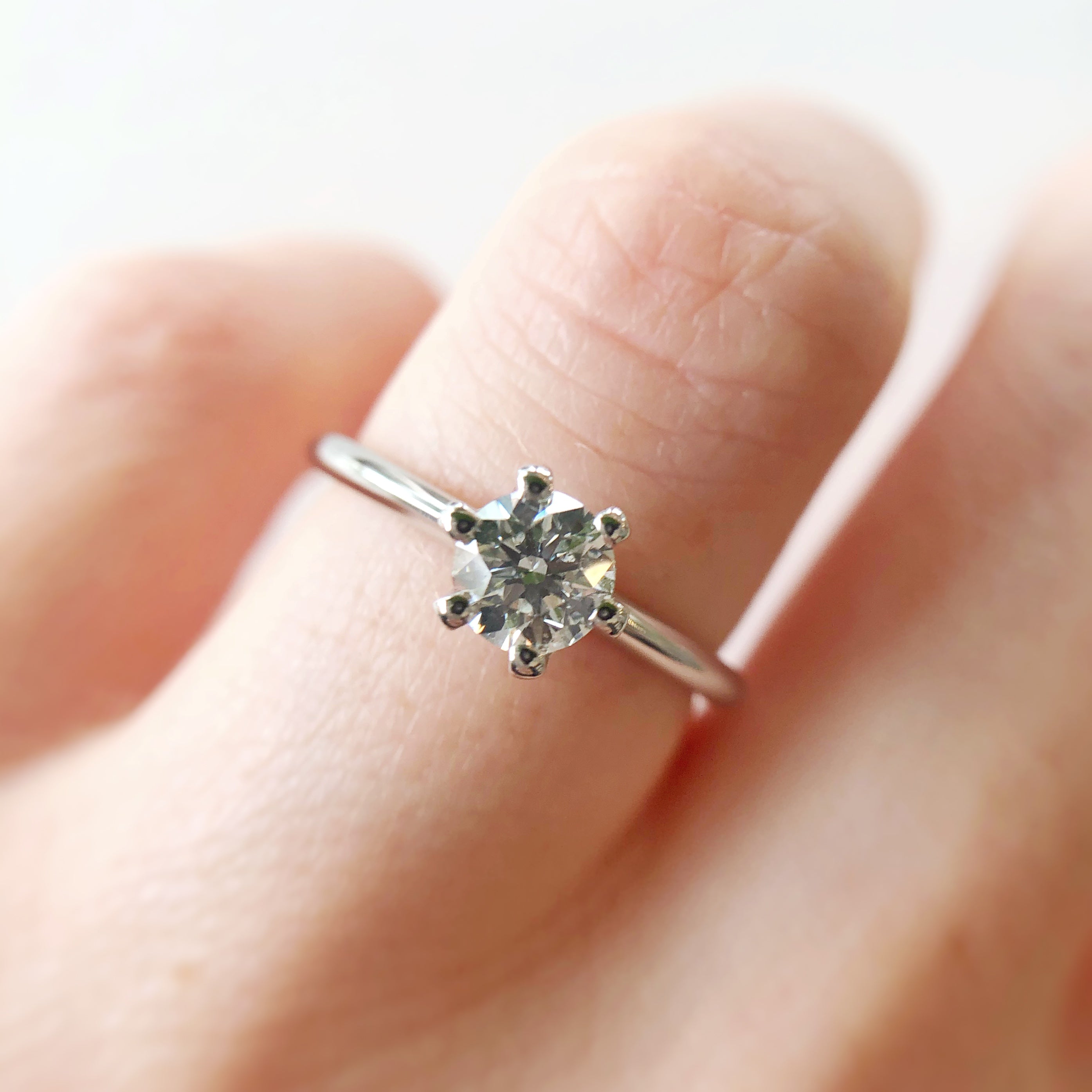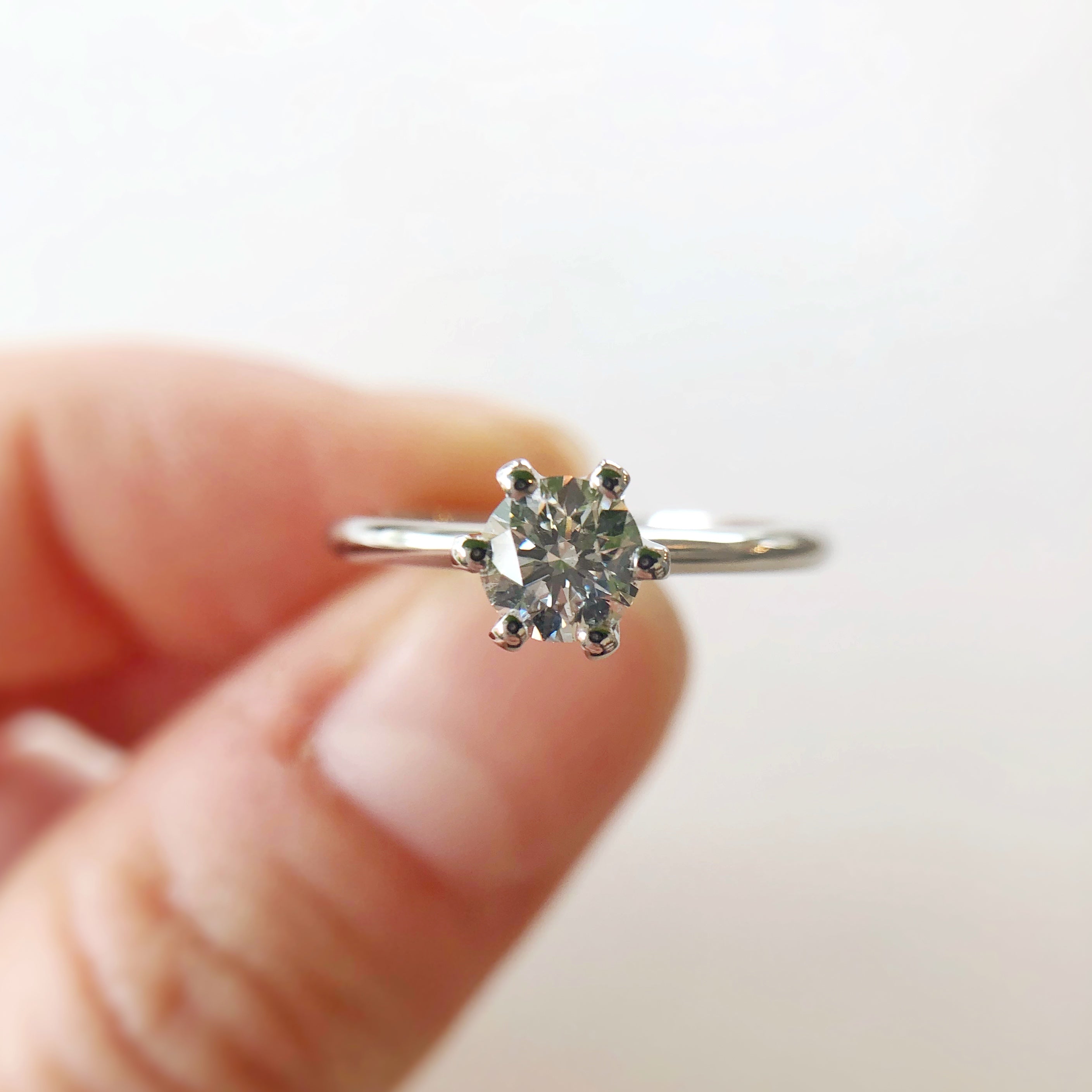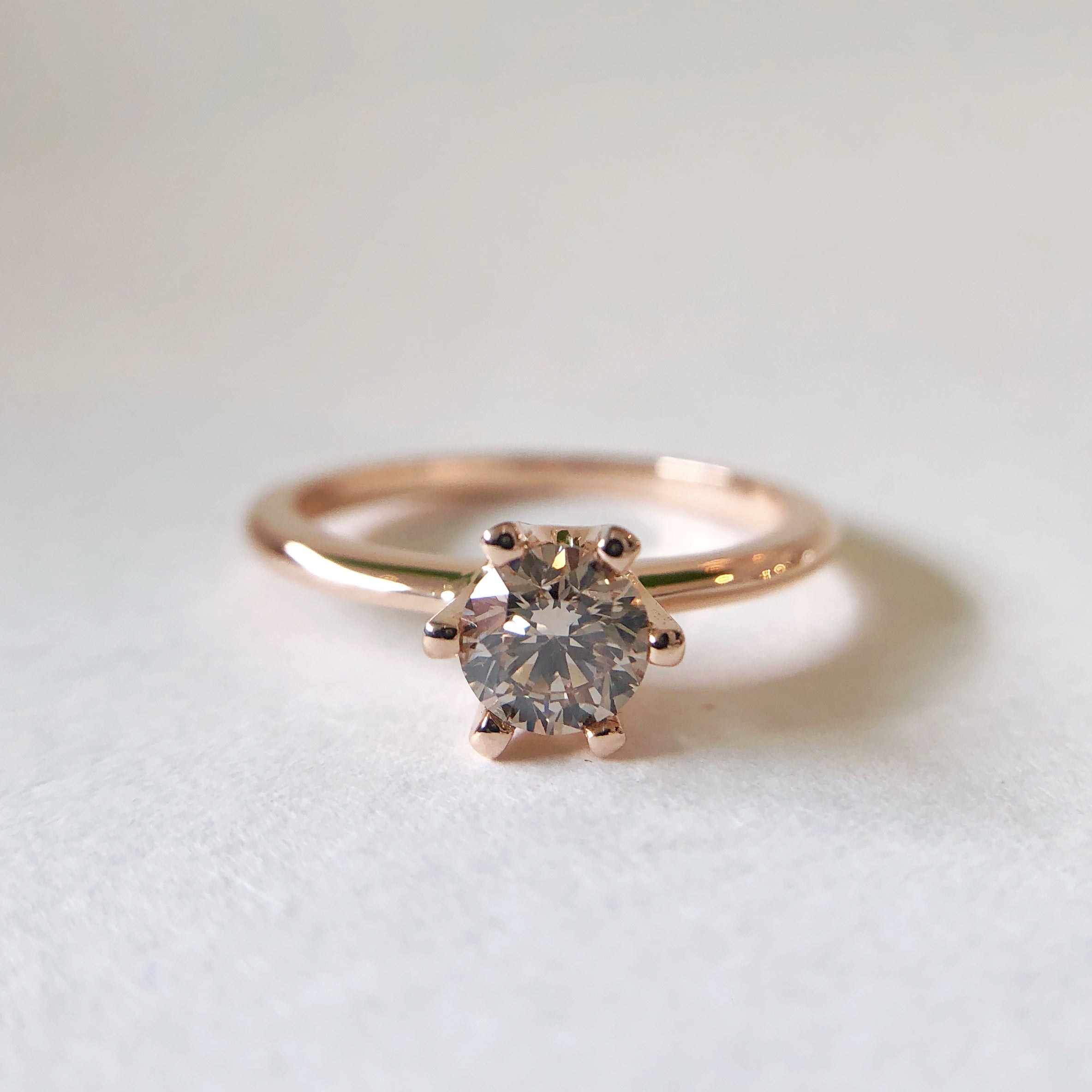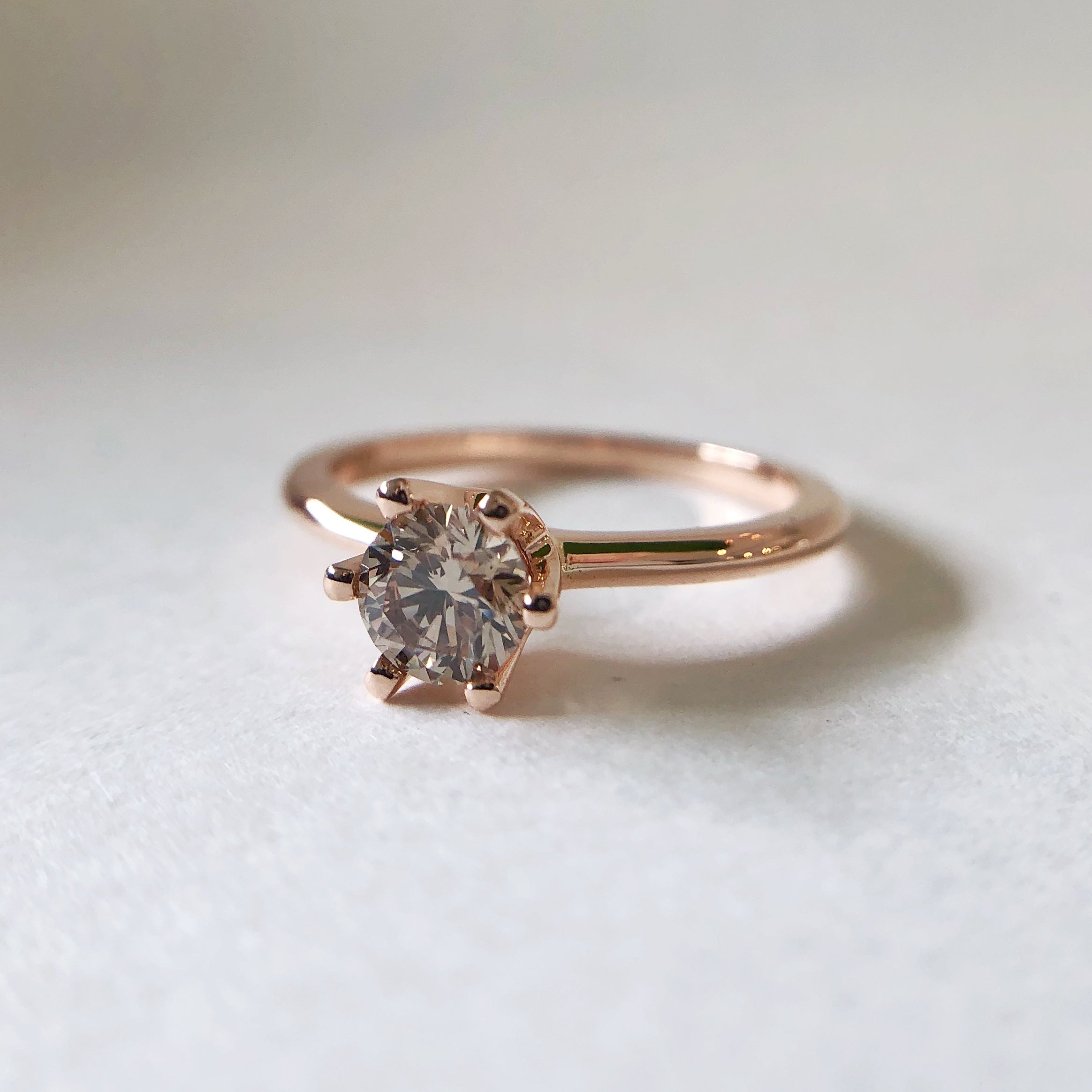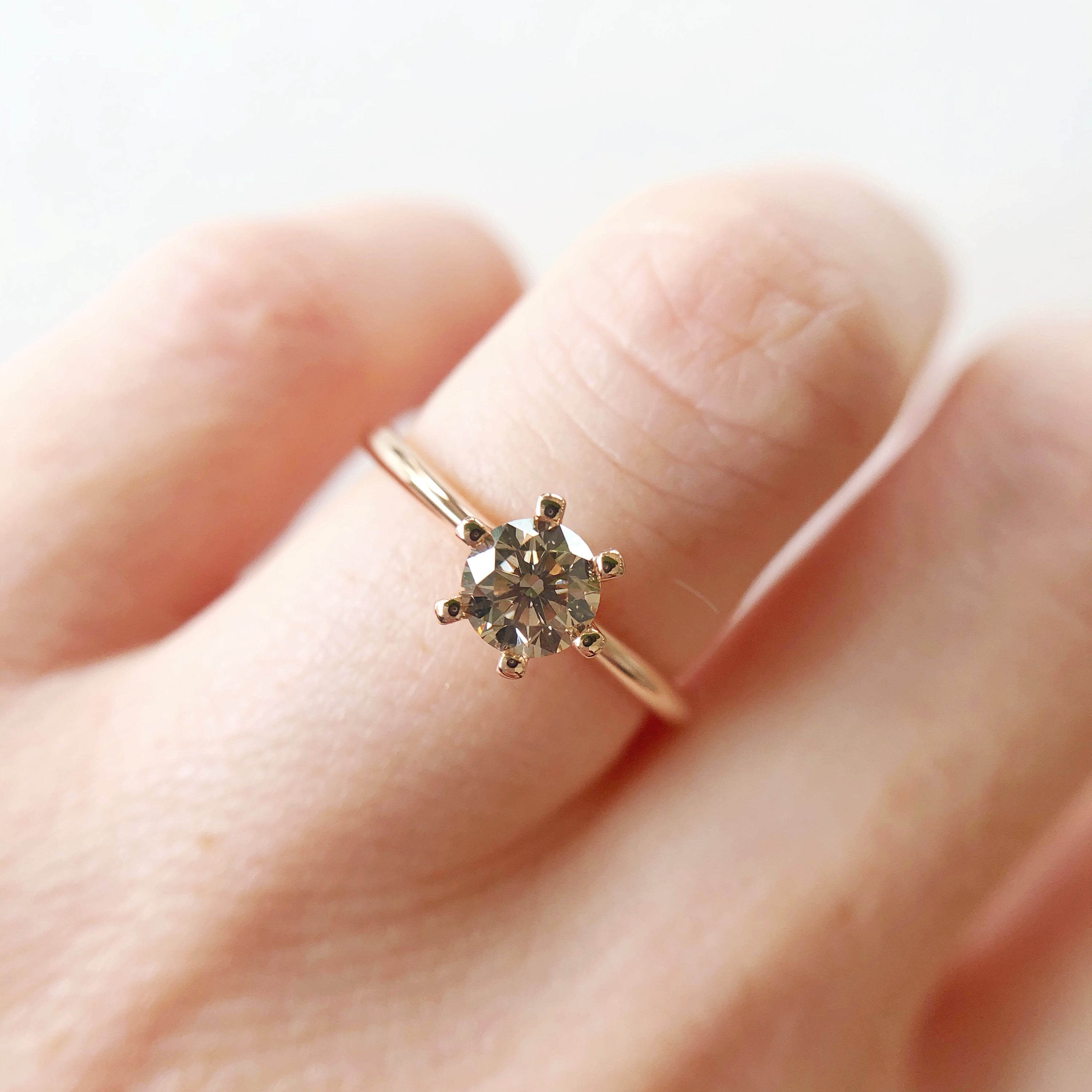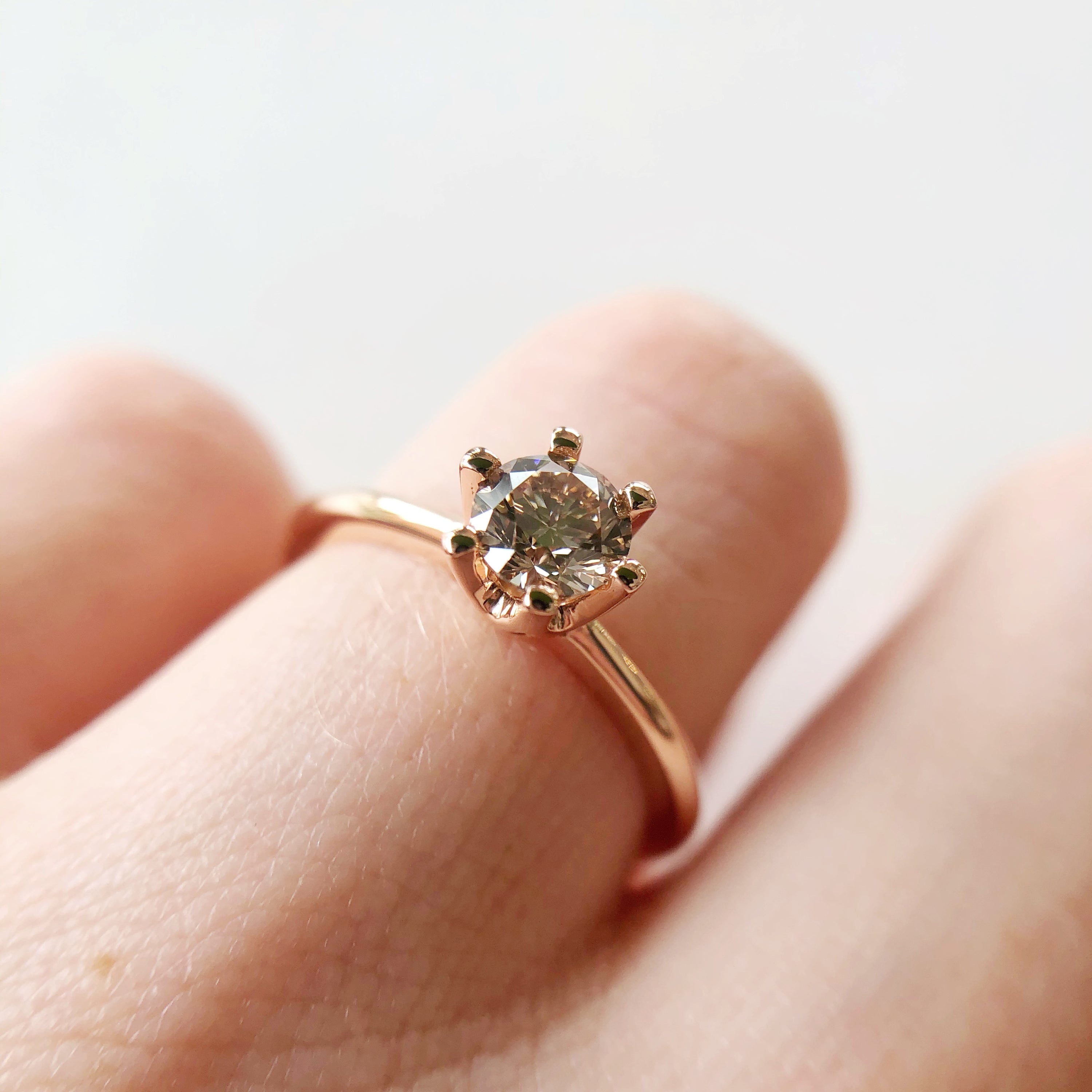 Lila Solitaire Diamond Ring
Our Lila Solitaire Diamond Ring is a gorgeous and classic engagement ring available in rose, yellow and white gold. In 18ct yellow or white gold with a sparkling conflict-free, 0.59 carat FG-SI white diamond. In 18ct rose with a sparkling conflict-free, C3 0.59 carat champagne diamond.  Simple, elegant and timeless with the Geneine Honey handcrafted touch. 
Materials: 18ct Yellow Gold (optional contrast 18ct white gold basket) with conflict free 0.59ct FG-SI white diamond. In 18ct White Gold with conflict free, 0.59ct FG-SI white diamond. In 18ct Rose Gold with conflict-free C3 champagne diamond. 
Size: Standard Size L. After purchase we will be in touch to find out your size and resize this ring to fit you perfectly.
We usually stock one ring in the standard size, which is ready to ship. If you are gifting this piece and are unsure of the size you need, you can purchase in the standard size and we will resize the ring for you after gifting. If an item is out of stock, or needs to be made to order, this can take up 6-8 weeks. But if you need something sooner, get in touch and we will do our best to meet your timeframe. Click here to read more about gift sizing and production times.
BEFORE PURCHASE: Please read the full terms and more information about Bespoke LoveHate Jewellery here.
Please note that for all fine jewellery purchased online we will ask for photo ID to confirm your order.
About Handmade Jewellery
Materials & Care
Shipping
Returns
About Handmade Jewellery
Materials & Care
Shipping
Returns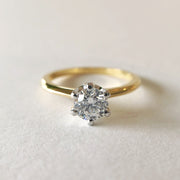 Lila Solitaire Diamond Ring