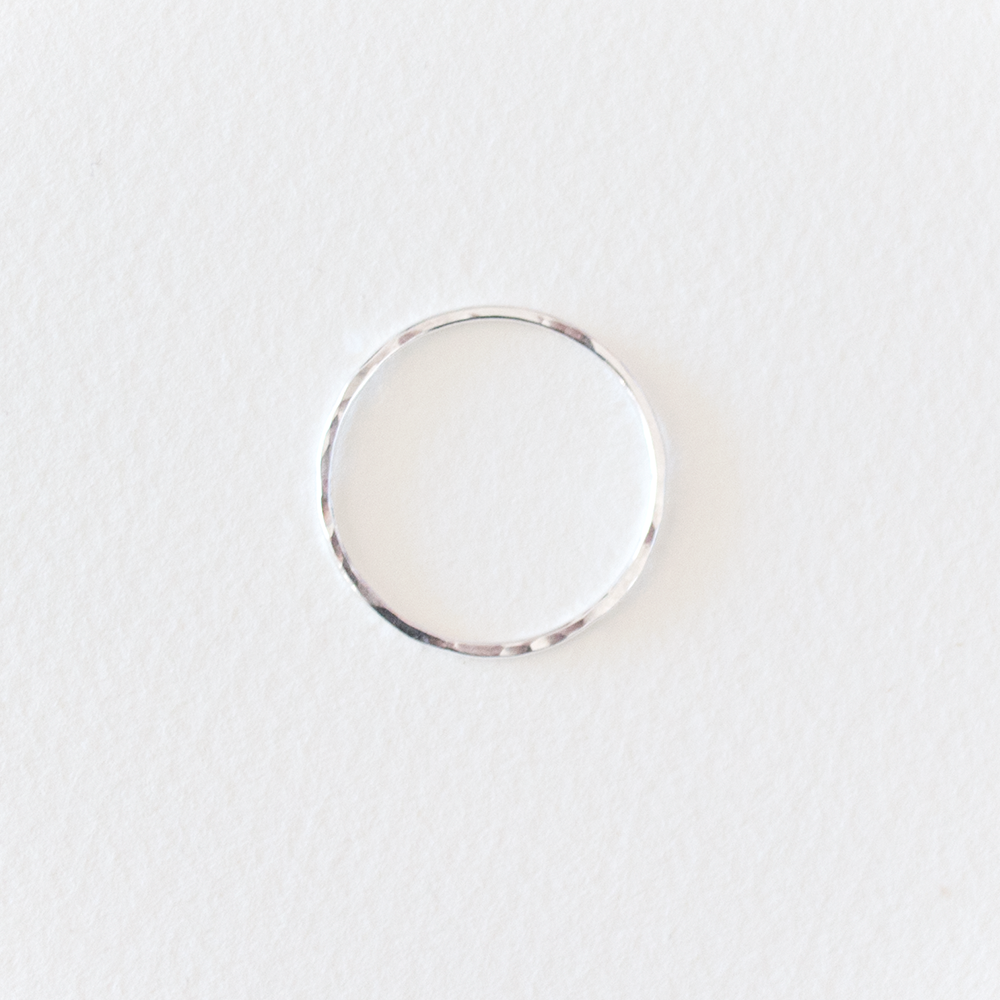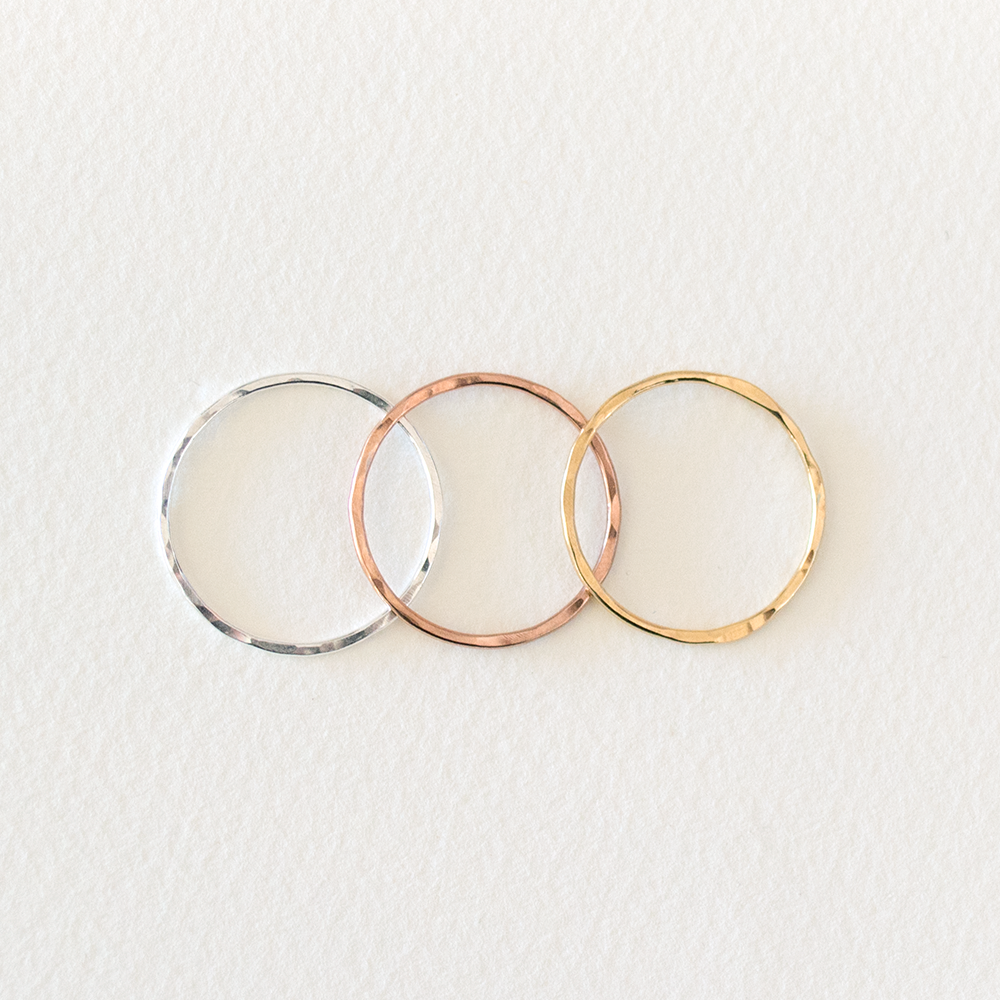 Everyday Fine Hammered Ring Sterling Silver
Our Fine Hammered Ring range features a collection of super fine rings with a lovely textured finish. Can be worn alone for a delicate minimalist look or stacked together with endless combinations for every finger. Also available gold filled or rose gold filled and durable enough for everyday wear. Handmade in Melbourne.
NOTE: Rings are available in US sizes 2, 3, 4, 5, 6, 8, 9 - Please choose your size from the options above.
Materials: 925 Sterling Silver
About Handmade Jewellery
Materials & Care
Shipping
Returns
About Handmade Jewellery
Materials & Care
Shipping
Returns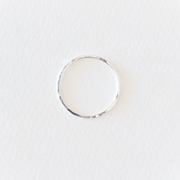 Everyday Fine Hammered Ring Sterling Silver